EAST YORKSHIRE AND HULL WEDDING PHOTOGRAPHY | YORKSHIRE AWARD-WINNING PHOTOGRAPHERS
Welcome to Alexandra and Jack's sneak peeks from their wedding celebration captured at the beautiful Saltmarshe Hall.
This is just a very small selection of what we captured for them. Can we just say these photos were taken on one of the hottest days of the year and everyone did ever so well under the heat especially the bridal party and Alex in her amazing wedding dress.
Before every couple's big day you'll sit down with Ray & Julie Photography, as your Yorkshire Wedding Photographers and discuss your wedding day. Alex and Jack are so easy going they were happy for us to organise and advise regarding the photography. We always try our hardest to get you amazing photographs in the time that you've got us. We also offer a complimentary engagement shoot so you get used to being photographed and we all get to know each other better, which will ensure we get better photographs as you'll be more relaxed. Style-wise Alex and Jack wanted a bit of everything and trusted us as professional award-winning photographers to capture their memories.
Bridal Prep
Between Alex, Hayley, Lucy and mum Michelle everything was organised in the Yorkshire Suite. The make-up artist Elizabeth Daisy and hairdresser a friend of Alex's were well underway.
Alex even offered Julie a glass of Bollinger Champagne on arrival into the room which she declined lol.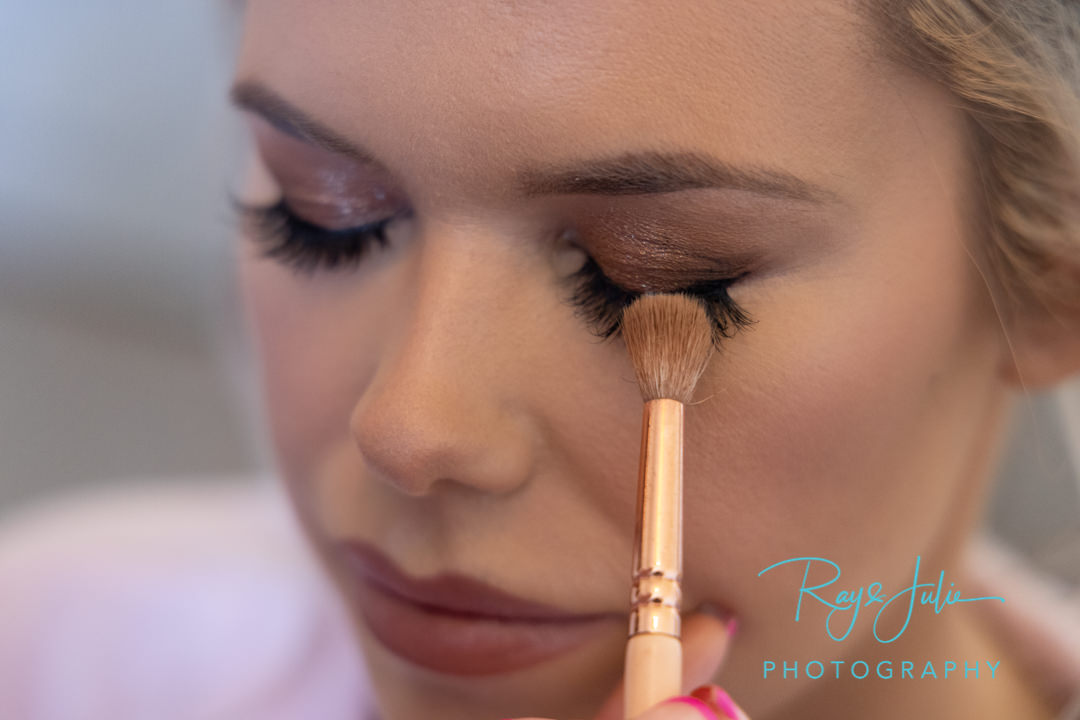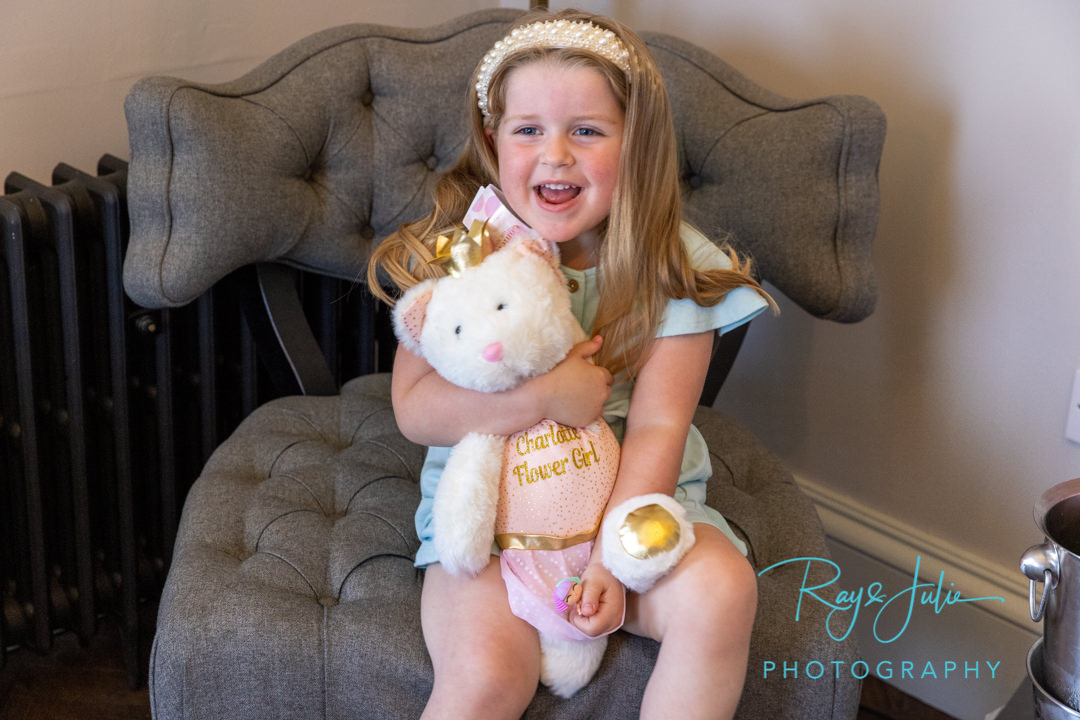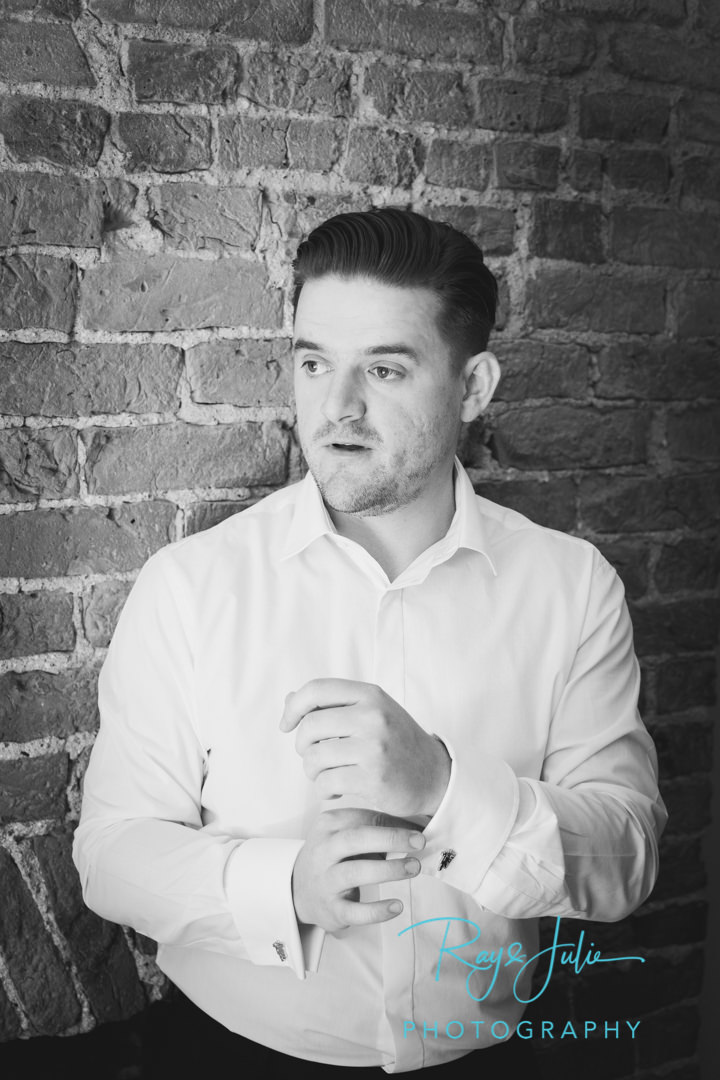 We even managed to capture some groom prep with Jack as he was close by.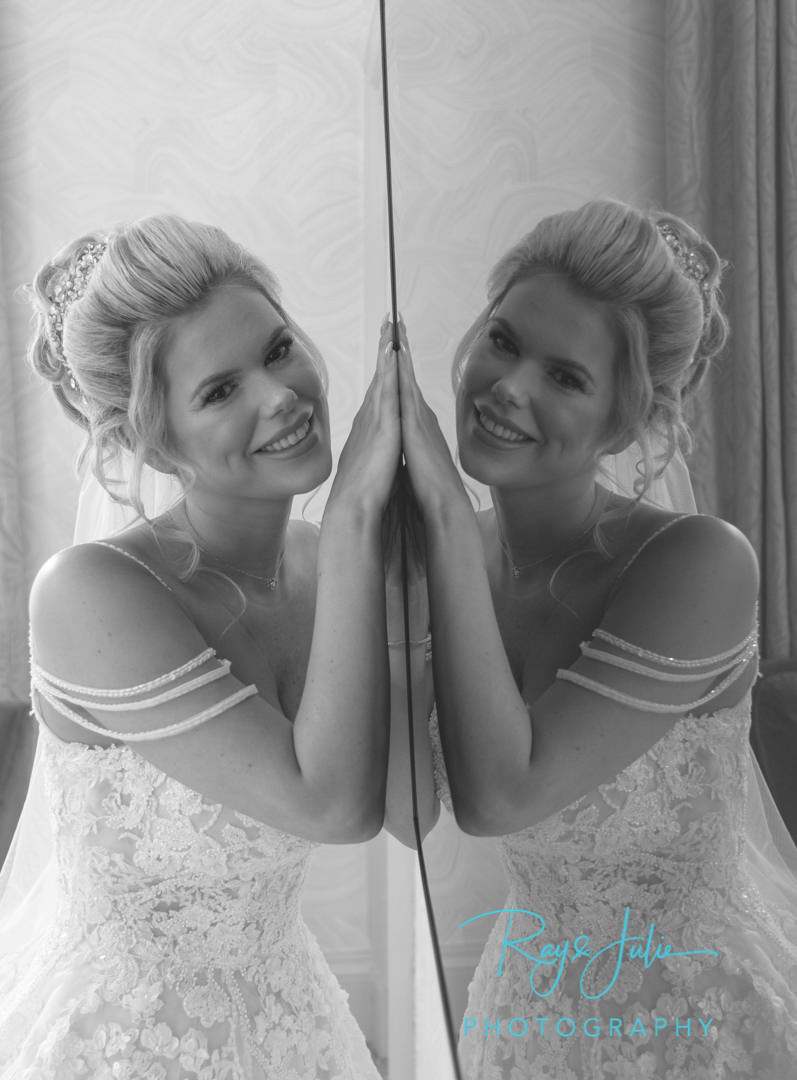 Father – Daughter First Look
The moment when our wedding couples see each other for the first time on their wedding day is really special, but the father-daughter first look just melts our hearts…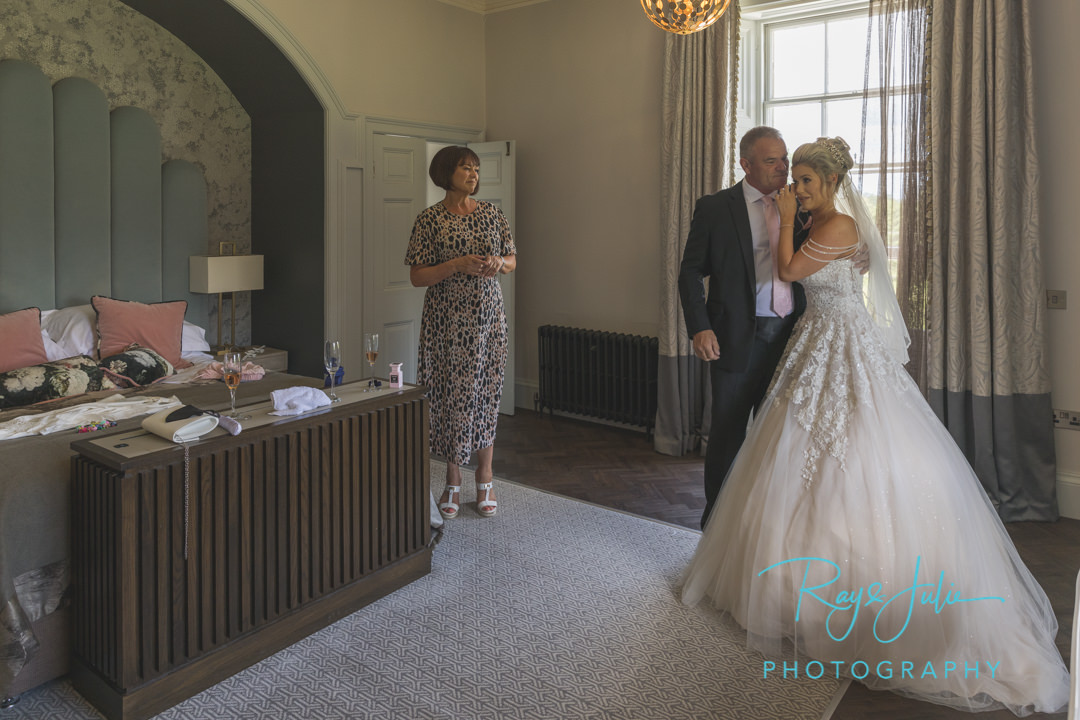 The beautiful mirror in the Yorkshire Suite helps capture this moment perfectly, we're sure you'll agree Alexandra looks stunning in her wedding dress from Jaynes Bridalwear in Doncaster.
The Ceremony
Due to Covid restrictions at the time, the ceremony could only be held outdoors. So we obviously prayed for good weather, as professional photographers we can work in any weather conditions. On the day it was 30 degrees, hot damn hot! But can we just say the whole bridal party breezed (sorry we couldn't help it) through the day, not once did Alex complain but she did appreciate Julie wafting her dress during the bridal portraits. All Occasions Florist had provided all the beautiful flowers on the day.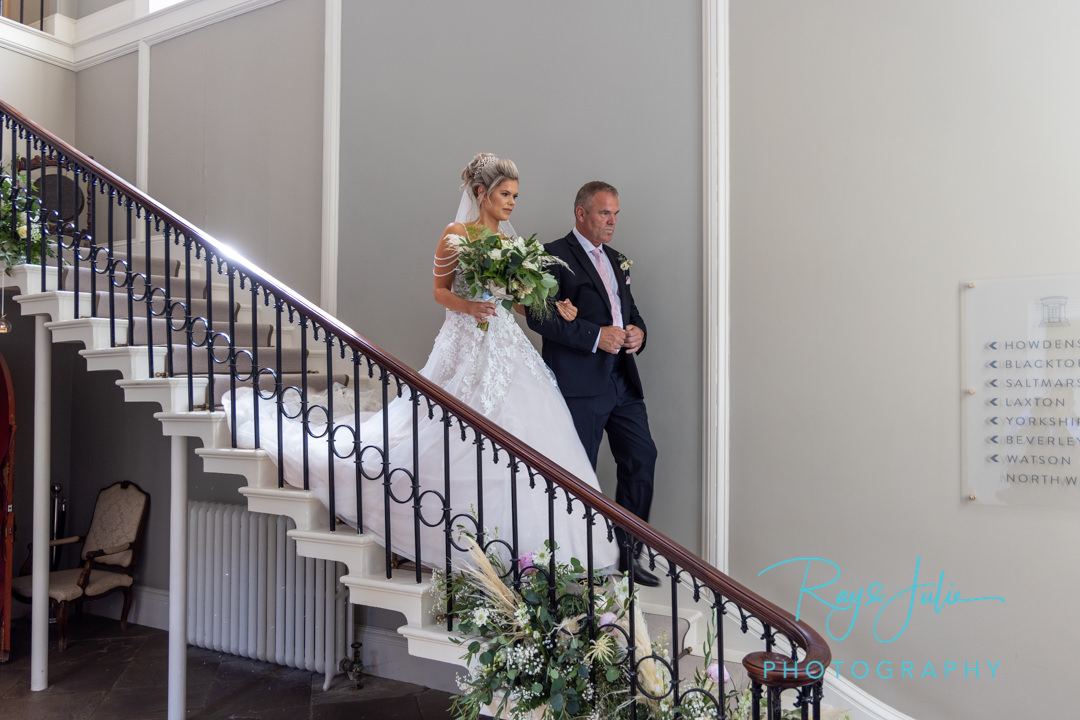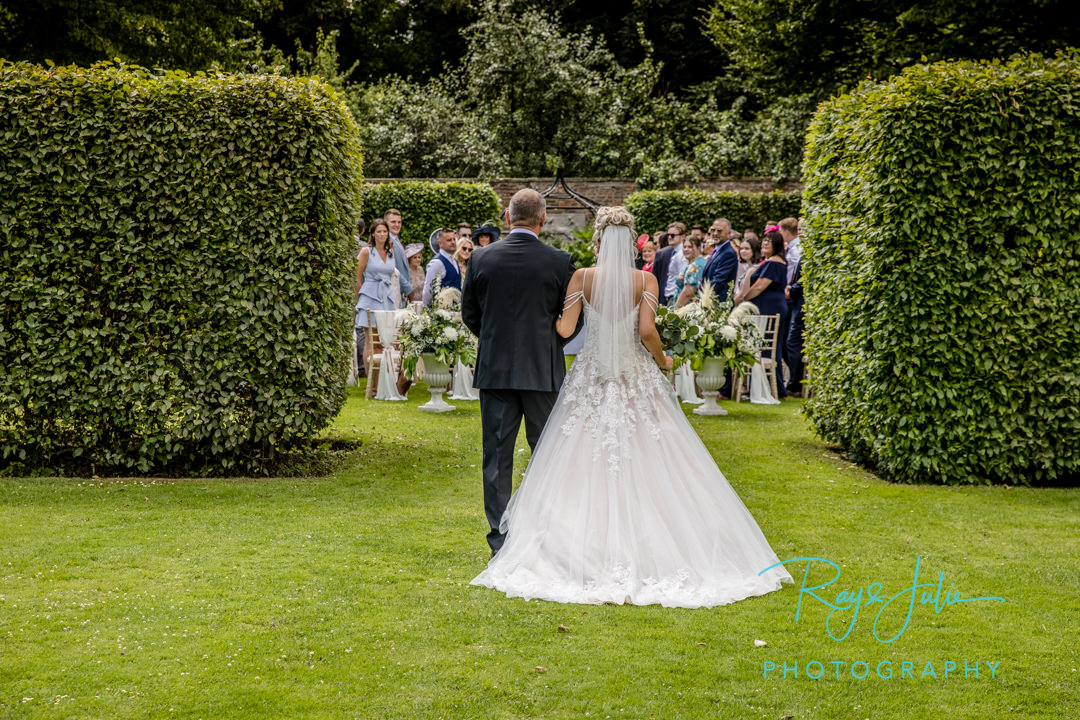 The outdoor walled garden looked beautifully maintained and is a credit to Saltmarshe Hall and the ground staff.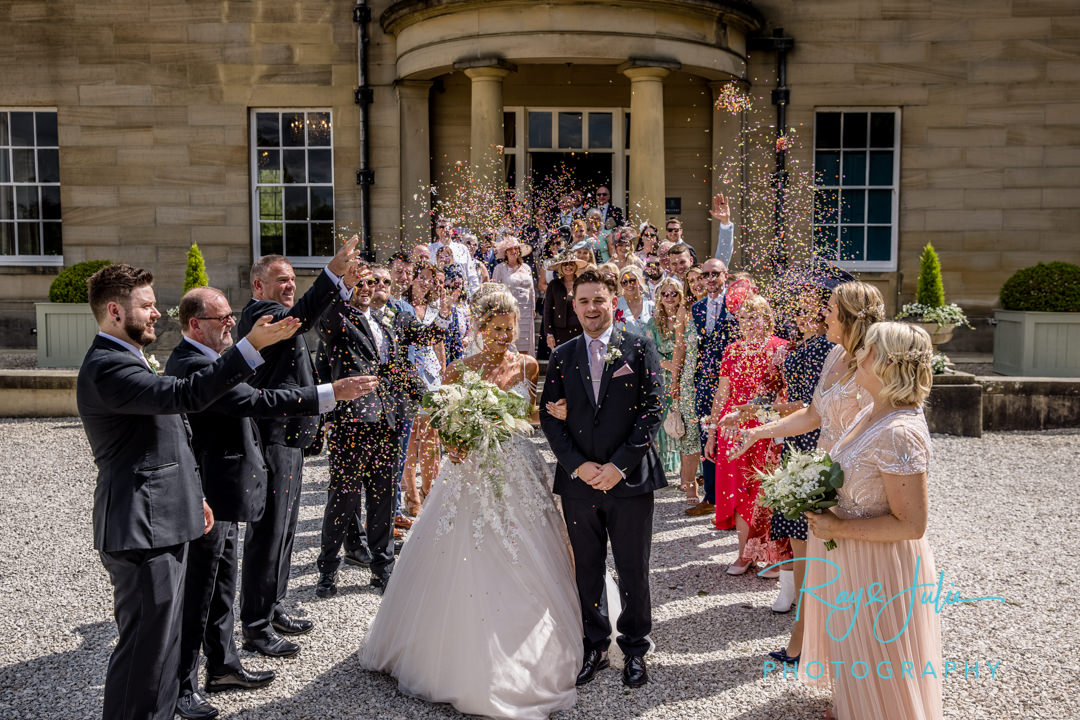 The Reception
We've taken lots of photographs of the reception including speeches, guests, candid shots here a just a few.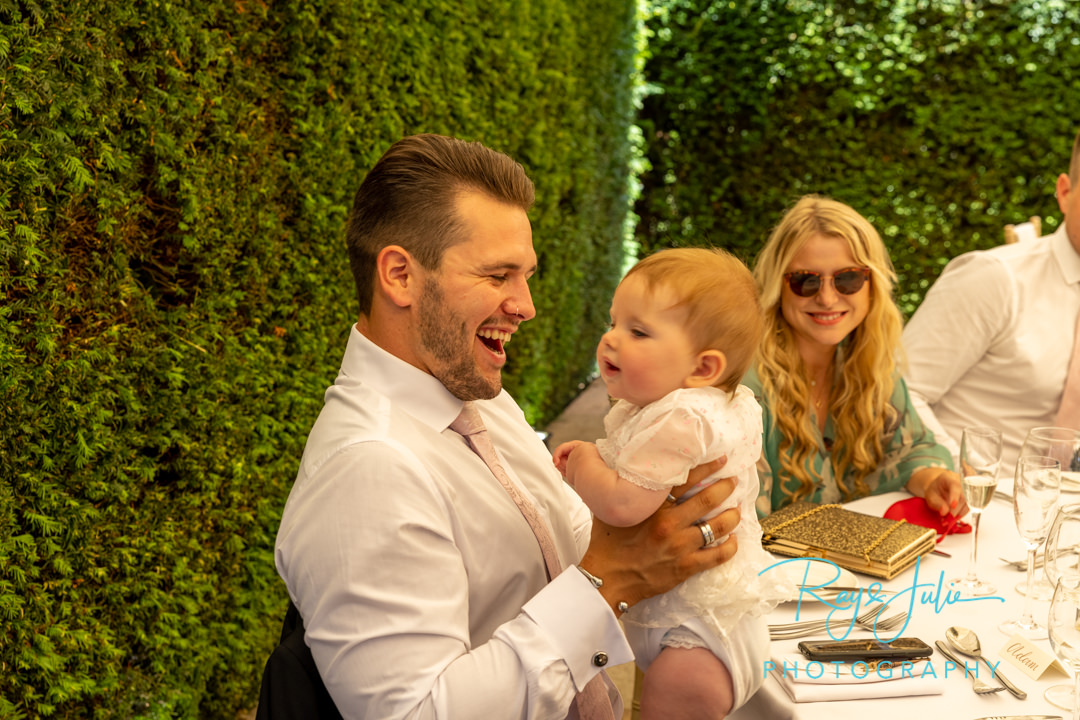 Mums sat on the wall at the front of Saltmarsh Hall catching up, waiting to be called up for the group photos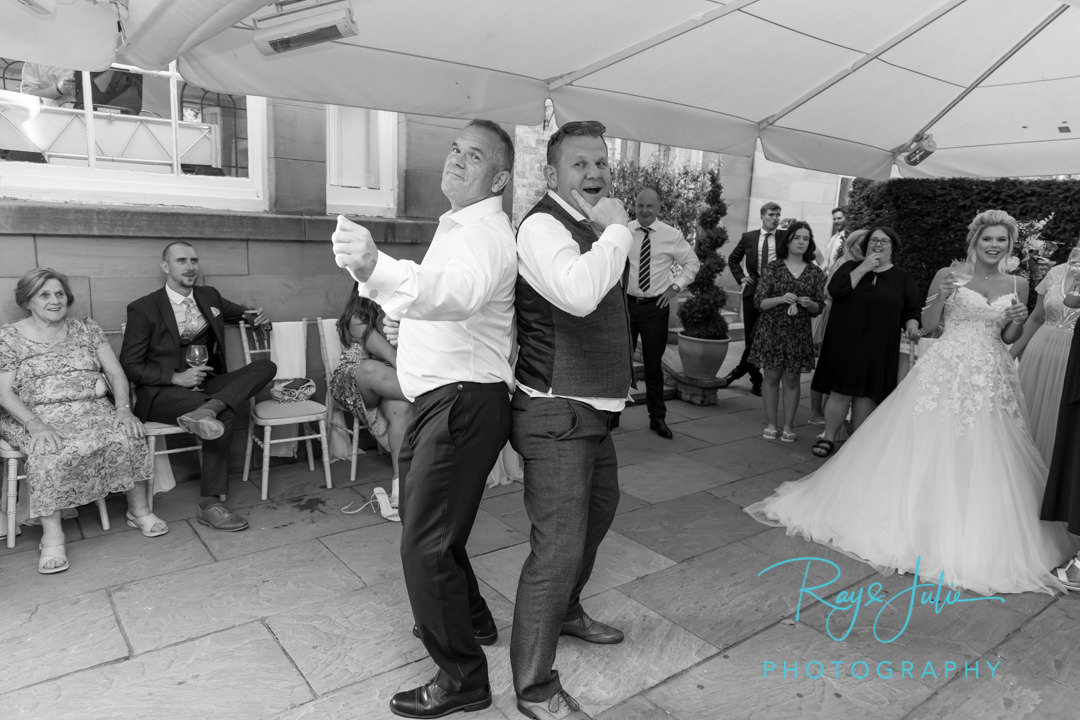 The Bridal Party
We had a great time with Alex and Jack throughout the whole process of meeting them and capturing their engagement and wedding celebration photographs. We would also like to thank their lovely family and friends for being so accommodating. We don't think we've been asked so much if we would like drinks and if were ok.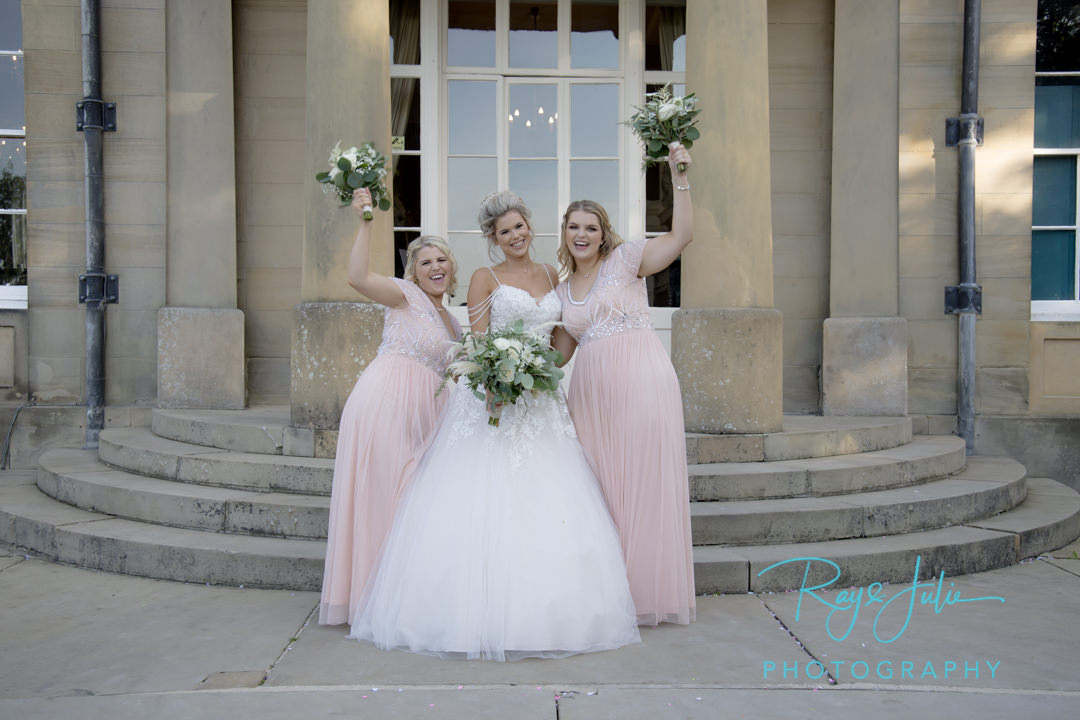 Bridal Portraits
We love bridal portraits, it's a moment when we have time with our couples alone to capture some stunning bridal portraits. We listen to our couples and capture what they want, as some couples love these and some couples just love the natural undirected photographs. However, a majority of our wedding couples love a little bit of both…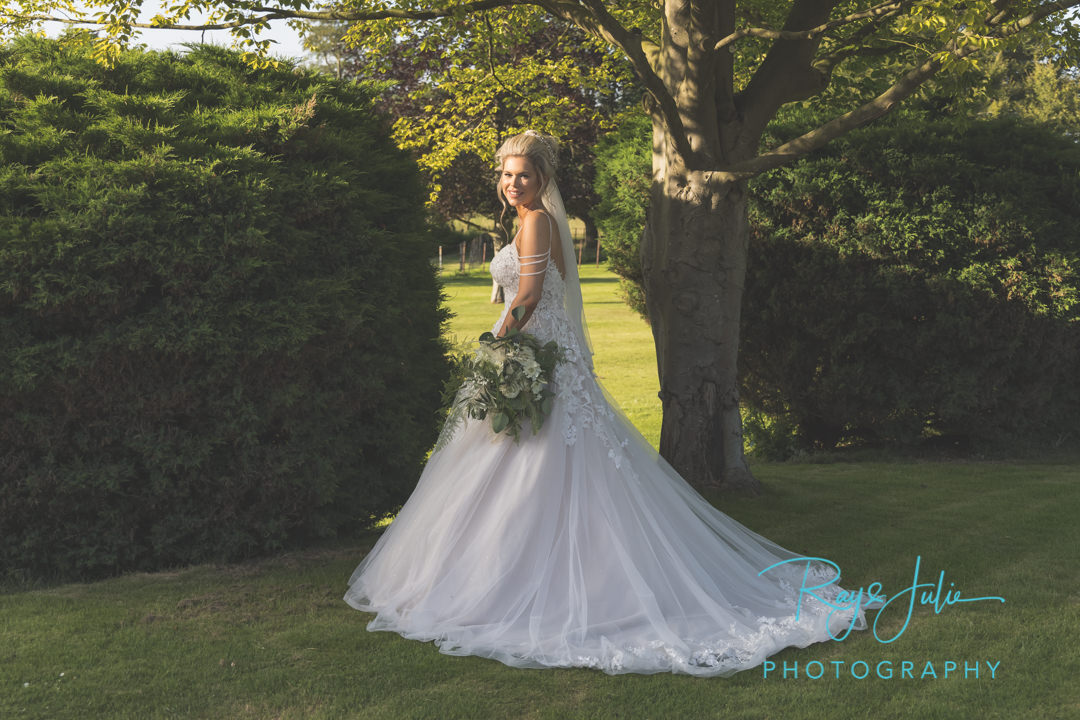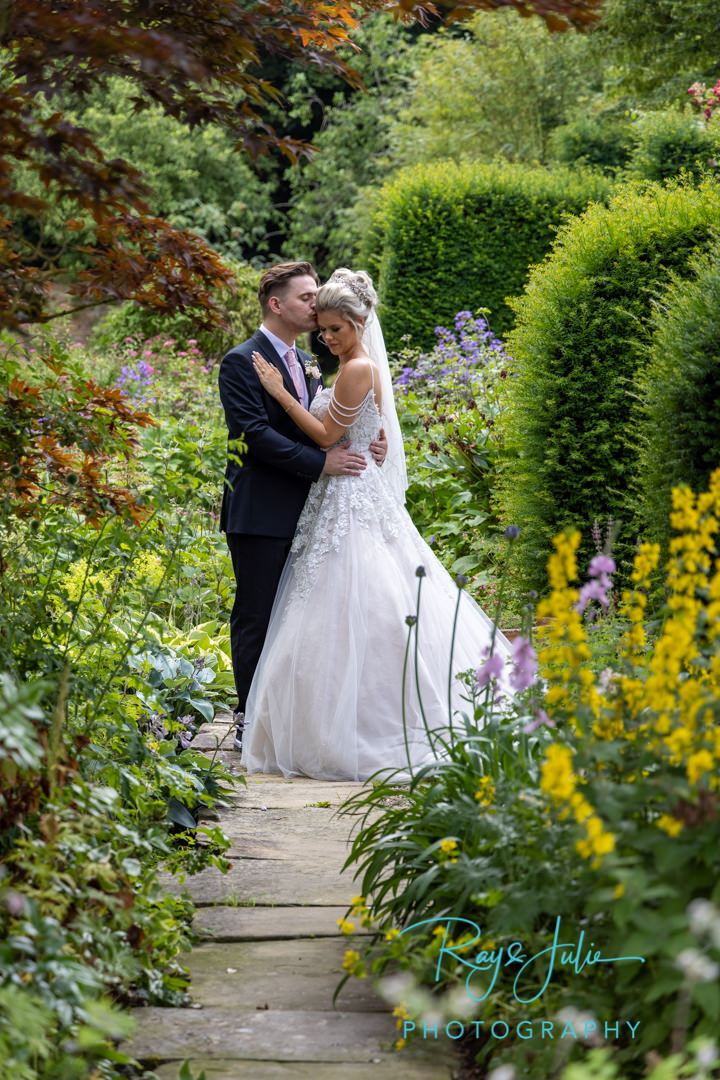 And Finally
Can we say a massive thank you to all the staff at Saltmarshe Hall, who all went above and beyond on such a hot day to look after us all. A shout out to the following: Kate O'hara, Ashleigh, Mark, James, Liv, Seki and Luvell. Apologies for anyone we missed out. Looking forward to seeing you all again very soon.
xxx
Contact Ray and Julie Your Local Yorkshire Wedding Photographers about Your Wedding Photography Needs
Here's a recent blog that you might find useful about the type of style of wedding photography that is best for you.
If you would like to see another Saltmarshe Hall wedding click the button below:
We would love to be your Yorkshire wedding photographer and deliver the portraits and photographs that you need and deserve.
REQUEST PRICES AND AVAILABILITY
Hi, let's connect up! Please fill out the form below to let us know a little bit more about your wedding day. Check to see if we've got availability for your special day etc. Julie will contact you as soon as we can.