EAST YORKSHIRE PORTRAIT PHOTOGRAPHER | AWARD-WINNING YORKSHIRE PHOTOGRAPHY
Whether your family is growing or you just want some snapshots of your children as they age, you may be wondering what the best method is. Should you just take photos on your phone? Is it worth hiring an East Yorkshire portrait photographer? We believe that both types of photos are fine, but you should take the time to have professional portraits taken at least a few times as your family grows.
Why have your family's portraits taken by a professional photographer? There are dozens of reasons, but a few that stick out include that:
Professional photographers are trained, skilled, and knowledgeable
You can choose on-location or studio portraits
You're able to collect images of your children as they grow
There's an opportunity to have your images professionally printed and framed
Here is more about each of these excellent benefits.
Professional Photographers Have Knowledge, Training, and Skill
One of the main reasons to work with a professional East Yorkshire portrait photographer is because of the time and effort they've put into honing their skills. They may have schooling, specialty courses, and hours of practice in the field.
Working with a professional means that you get the support needed for posing your family, advice for dressing in a way that will look good in a photo, and the help needed with prints and framing.
Save Precious Memories of Favorite Locations
Many portrait photographers will go on-location with you. That's fantastic if you have a favorite place, like a beach or field, where you want to take a photo. Perhaps you have a farm and want to have photographs on it or would like to take family photos at a local restaurant or park. All of those locations, so long as they're in the photographer's area and approved by the property owner, may be used for your family portrait.
A good portrait photographer knows how to make the most out of on-location photos, so your family will be posed based on lighting and composition.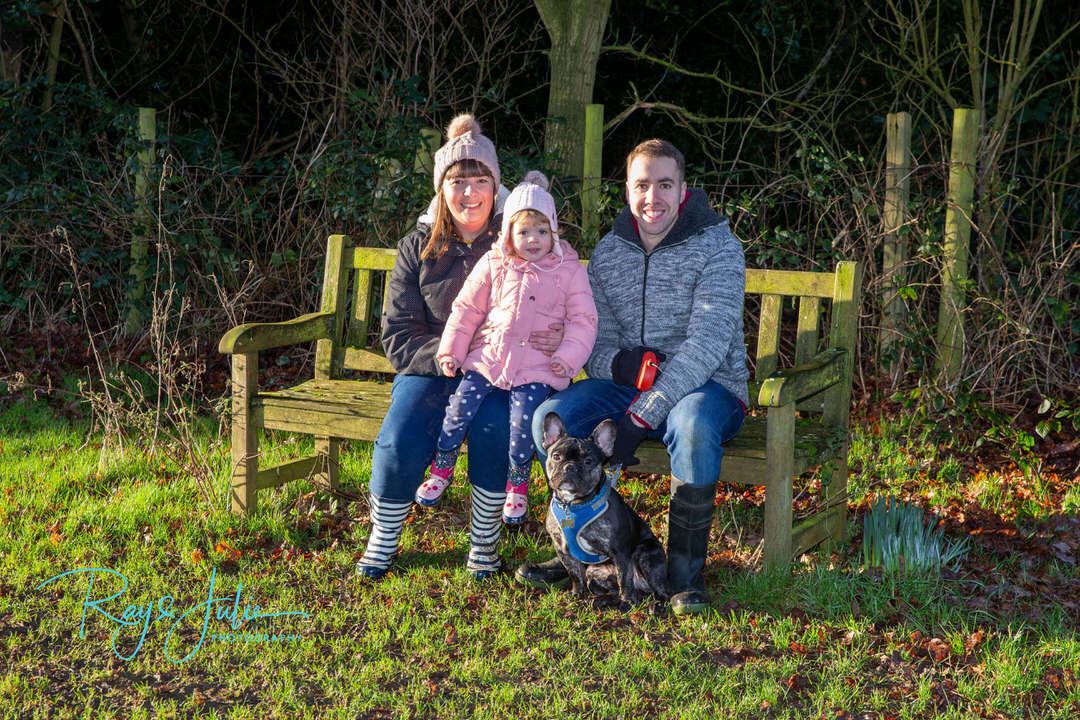 Have Formal Photographs in a Controlled Environment
If you'd rather have your photos taken in a controlled environment, you will enjoy studio photography. As an East Yorkshire family portrait photographer, we have a studio that makes it easy to set up for a formal family portrait.
Studio portraits are easy to schedule, since you don't have to worry about taking them at certain times of the day when the light or weather is good. You'll have access to a changing area, toilet, and other amenities, as well, so that you and your family remain comfortable. If you want to change your outfits or try different lighting techniques, an in-studio session is a perfect choice.
Capture Memories As Your Children Age
Professional photography is an ideal way to capture memories of your children and family as it grows and changes. Many parents have studio shoots scheduled every six months to a year for their children when they're young, so they have a new photo each school year at the very least. Taking photos of your family each year gives you an opportunity to look back on fond memories, too. Some people have professional portraits taken a few times a year, particularly before or during important events.
Whether you schedule a studio session for a more formal approach to these photos or head out on location to capture your favorite place in your photos each year, this is an ideal way to maintain a timeline of your children's lives.
Have Images Professionally Printed and Framed
One final reason to work with a professional portrait photographer is because of the help you'll get with capturing memories in print. Your photographer has the training and skill to produce high-quality, high-definition images that translate perfectly to glossy or matte photo paper. They have access to professional-grade prints and framing supplies, so that the photographs you love can be printed out and framed beautifully for your home. Whether you need a framed portrait of a loved one for your wall at home or want to have a professional portrait taken for your office, we're happy to talk to you about the different options that are available.
When you're ready to schedule an appointment, don't delay. Professional portrait photography by Ray & Julie Photography is a great experience for the family and the best way to capture memories of you and your family whilst your kids are growing up.
To view more of our portrait photography click the button below:
Yorkshire Family Portrait Awards
Sign up form to apply to take part in the Yorkshire Family Portrait Awards