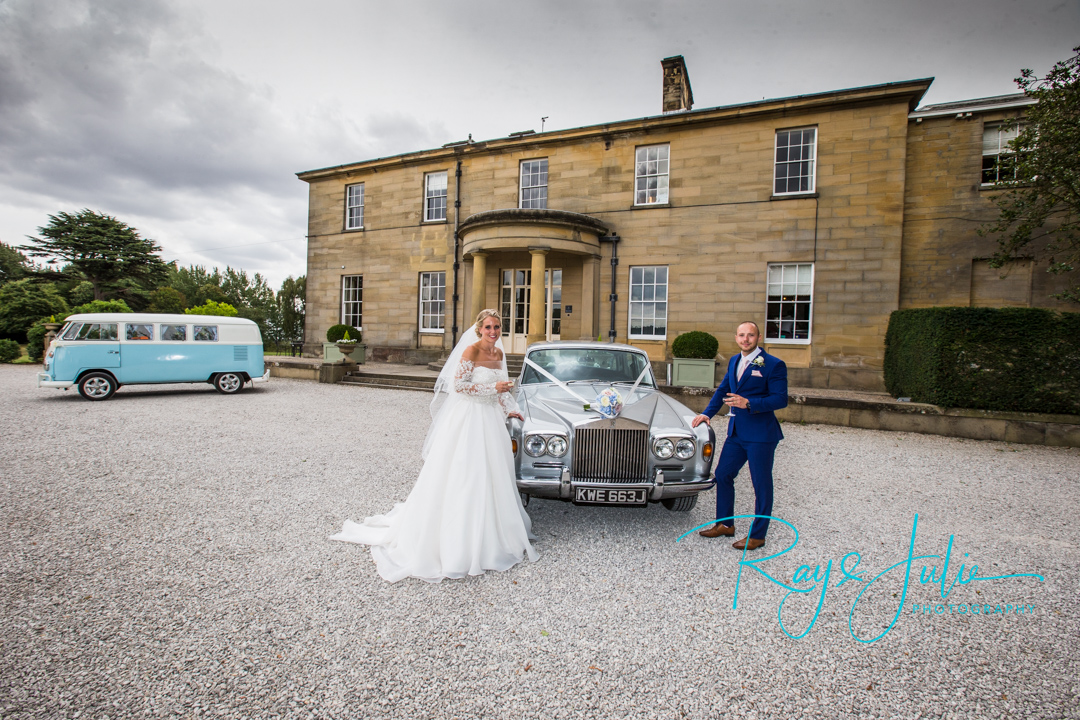 HELEN AND CALUM|SALTMARSHE HALL RECOMMENDED WEDDING PHOTOGRAPHER |MULTI AWARD WINNING PHOTOGRAPHERS
We had the honour and pleasure of photographing Helen and Calum's beautiful outdoor Saltmarshe Hall wedding. Here are some of their memories. x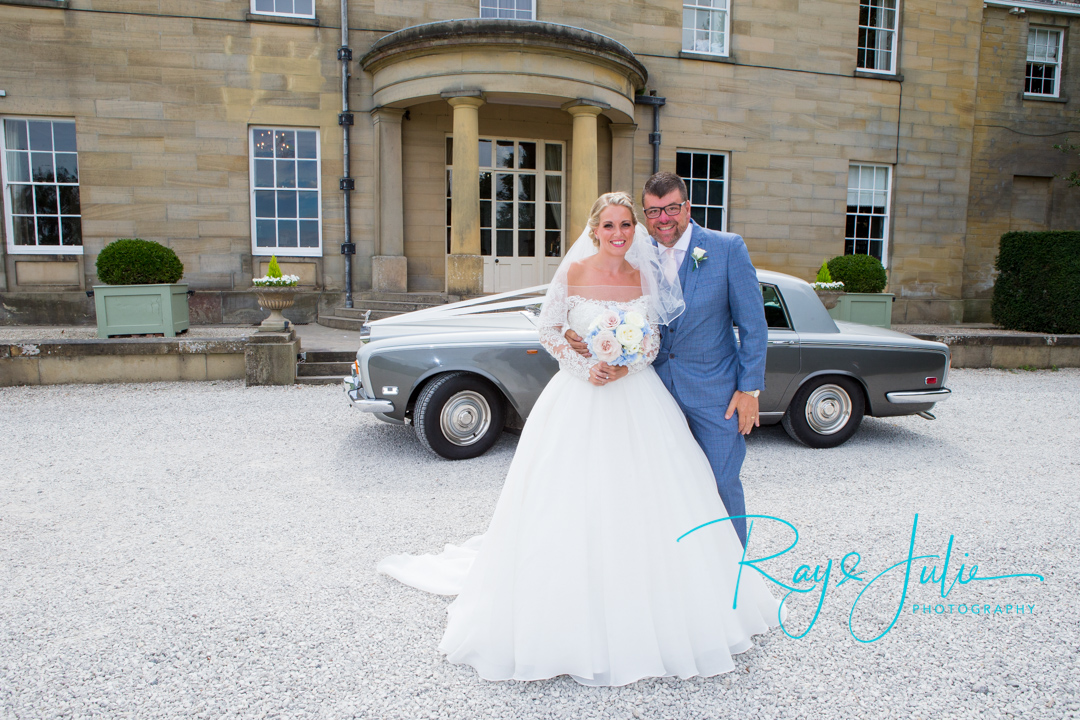 THE PROPOSAL
We both met through Calum's sister who introduced us during a night out. Calum worked away at the time so we didn't see a lot of each other, in the early days however we would be together at weekends and we got on so well and really had a lot of fun together.
Calum proposed on the first day that we moved into our new house together. He had managed to go to the house before me and he had bought some flowers and a card and got down on one knee whilst I read the card. The last sentence in the card read, 'There is one thing left to do…' and as I turned around her was on one knee with the ring ready. I was so shocked and surprised and really didn't expect him to do it. I nearly missed his proposal as our mortgage company had dropped a hamper off and I was so busy looking through all the free goodies that I didn't really think too much about the card that was waiting for me on the kitchen side! His whole family had known about his plan for weeks and managed to keep it a secret – that was a miracle in itself!
THE VENUE
I found Saltmarshe Hall after a friend had recommended it. As soon as I pulled up and looked around the grounds, I knew it was the venue for us. It was so special without being pretentious – exactly how we wanted our wedding day to be. A few weeks later, Calum and I visited together and he loved it just as much as me.
THE WEDDING DRESS
The wedding dress was from Chloe Jane Bridalwear in Howden. It was beautiful but I wanted a few changes completing so got it customised.
It just felt like the most special dress and I felt beautiful and confident in it, which was so important as I wanted to feel really comfortable during the day so I could enjoy every minute.
THE GROOM AND GROOMSMEN
The Groom and Groomsmen's suits were more of a nightmare than finding the perfect wedding dress! We traipsed around hundreds of shops and ended back at the first one.
We settled on Calum having his own suit and the rest of the Groomsmen having matching ones. We were really happy to treat our Dad's to the suits from Slaters as well as we wanted them to feel part of our special day.
FLOWERS
For the flowers we chose, All Occasions who are based in Howden. They did an amazing job and the flowers were beautiful.
THE WEDDING CEREMONY
The wedding ceremony was the most beautiful and memorable part of the day. Right up to the wedding I had cried every day for about three weeks thinking about how special it would be to have all of our loved ones with us celebrating on the day however Calum is very practical and does not get emotional.
On the day, I remember walking down the aisle to Calum crying. I was really surprised how much he cried, he cried more than I did and continued to be really emotional all day.
Due to him crying, a lot of our friends and family cried too and told us what a moving ceremony it had been. We were both so happy and couldn't believe we were lucky enough to have married one another but also share it with everyone who we love so much. We got married under the tree's outdoors, and we both felt this really reflected our personalities as it was a really natural and comfortable ceremony without too many formalities – just what we wanted.
THE WEDDING BREAKFAST
The wedding breakfast was amazing with lots of good food, wine and laughter. We had our meal outdoors under the canopy at Saltmarshe and it just felt so lovely and calm. It was so special having everyone there celebrating with us.
The speeches were lovely too and Calum continued to cry throughout his which a lot of our friends and family love to continue to remind him about even now.
ANYTHING YOU WOULD CHANGE
There weren't any stand out moments of our wedding day as every minute was so special to us and we will cherish it forever. We can honestly say we enjoyed every single part and there isn't one thing we would change about it. Everything ran really smoothly on the day or if it didn't, we didn't even notice as we were having such a good time.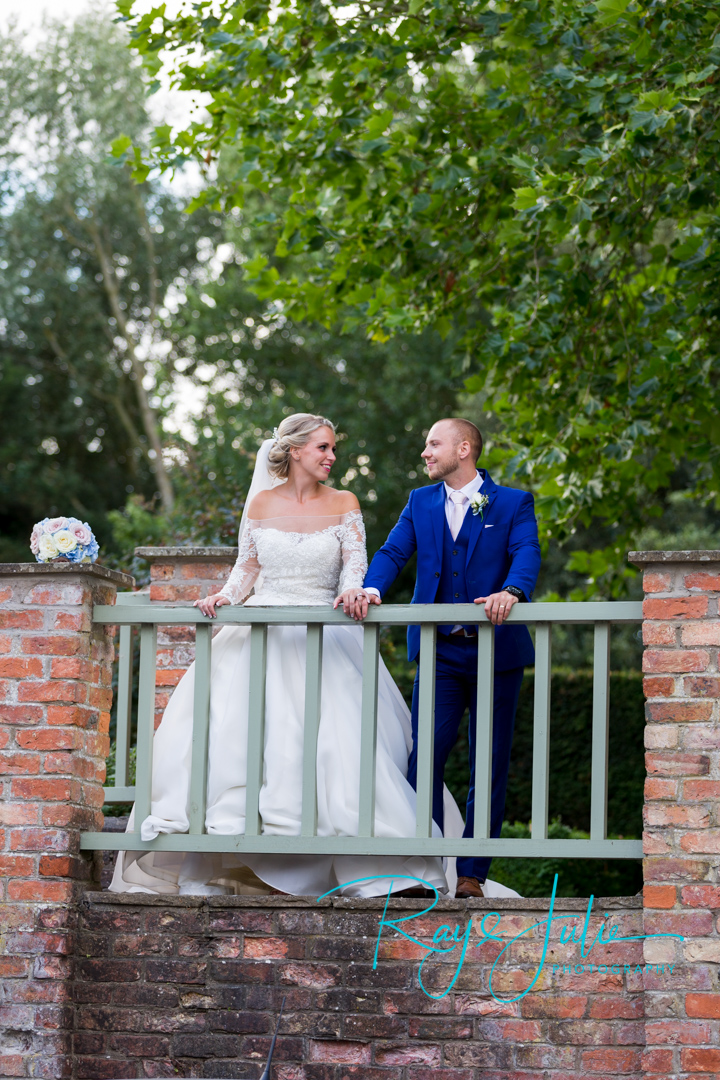 FIRST DANCE
Due to our surname we chose 'Your love is King' by Will Young as our first dance song.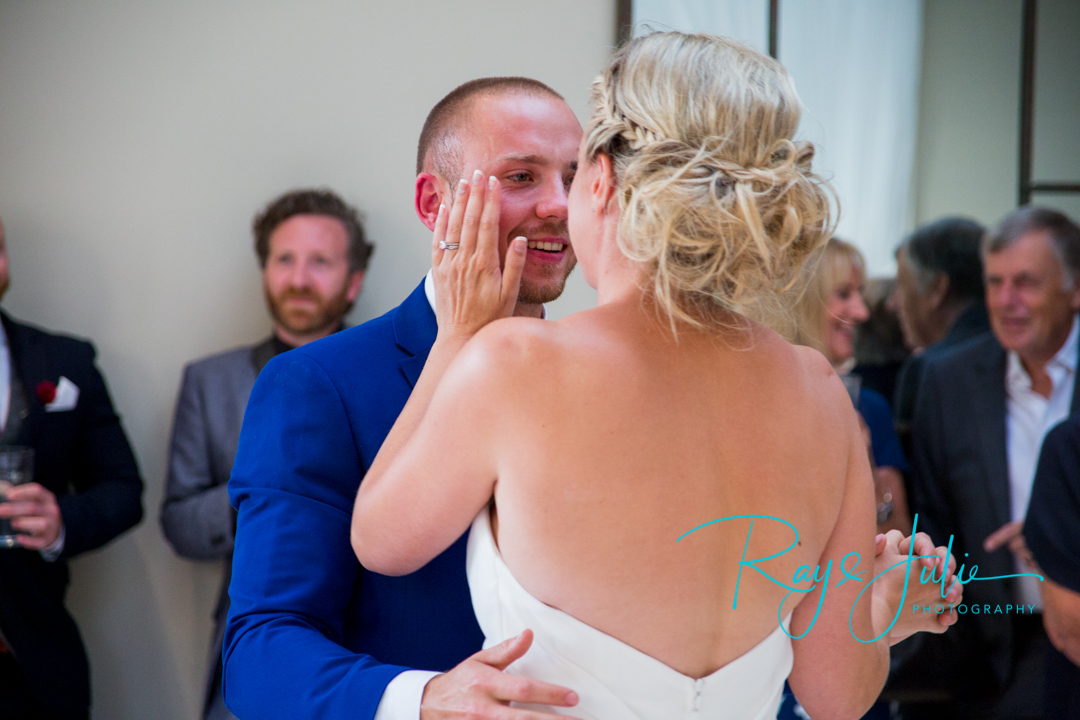 FAVOURITE IMAGE
We have lots of favourite images however the one we love the most is one which wasn't meant to be a wedding photograph. We took some time out during getting our photographs done and went and sat on a bench together in the grounds. Ray and Julie lent us an umbrella as it had just started to rain and we sat on the bench laughing and talking about how much we were loving our day and how happy we both were. Ray and Julie managed to capture this moment and we really cherish that photograph.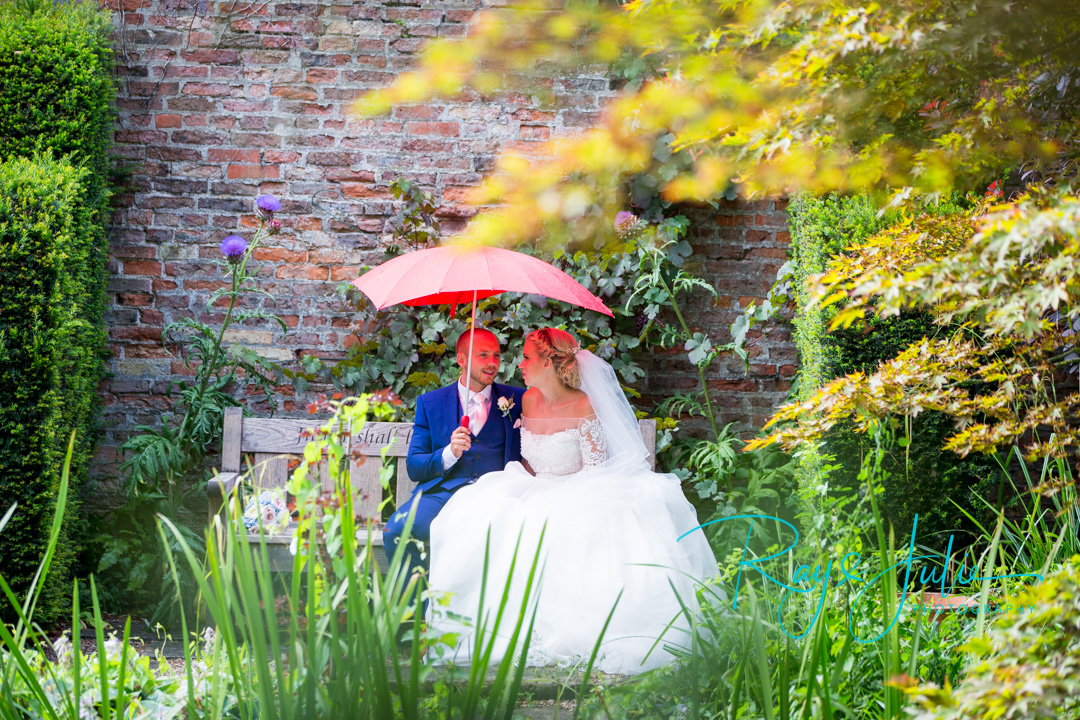 We love all the images through and couldn't have wished for better photographers.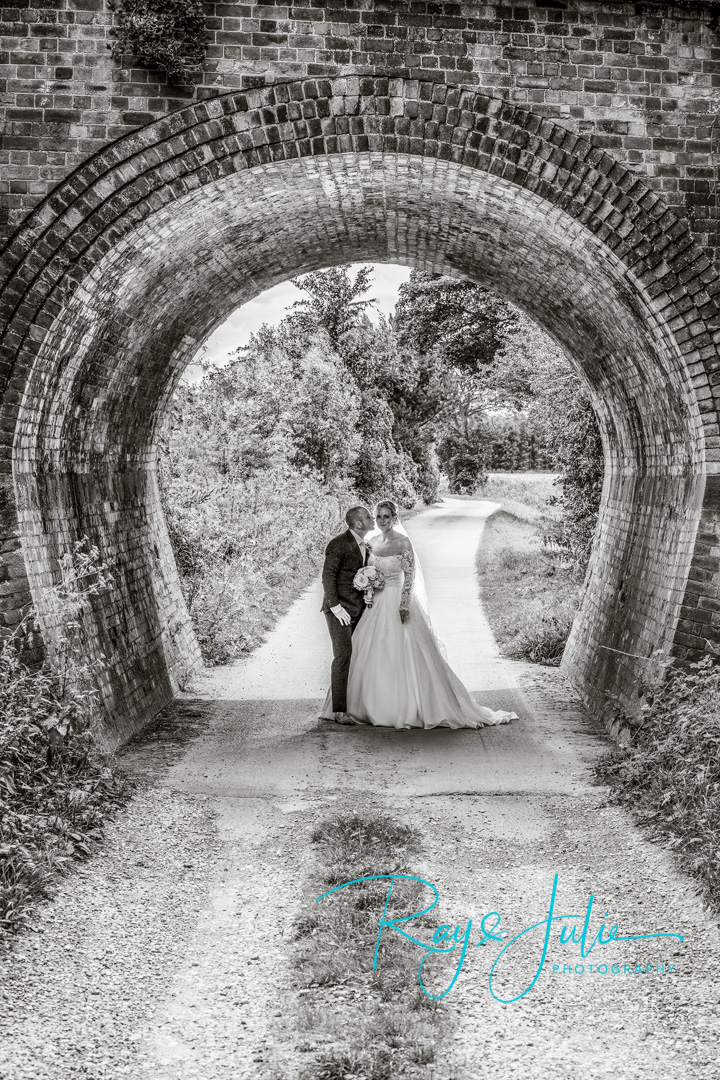 Ray and Julie became part of our wedding day and we got on so well with them – they are truly amazing people as well as talented photographers.
HONEYMOON
We honeymooned in our favourite holiday spot – Las Vegas! Even though we loved our wedding day, it was so nice to wake up and be married and for us not to have to organise anything more.
TOP TIPS
Our top tips for future couples is not to get stressed about the wedding and remember how much you love our partner and your family attending. At the end of the day, everything will fall into place and as long as you have fun, everything will be fine. Love really does rule the day and we are so glad we have such wonderful memories and beautiful photographs.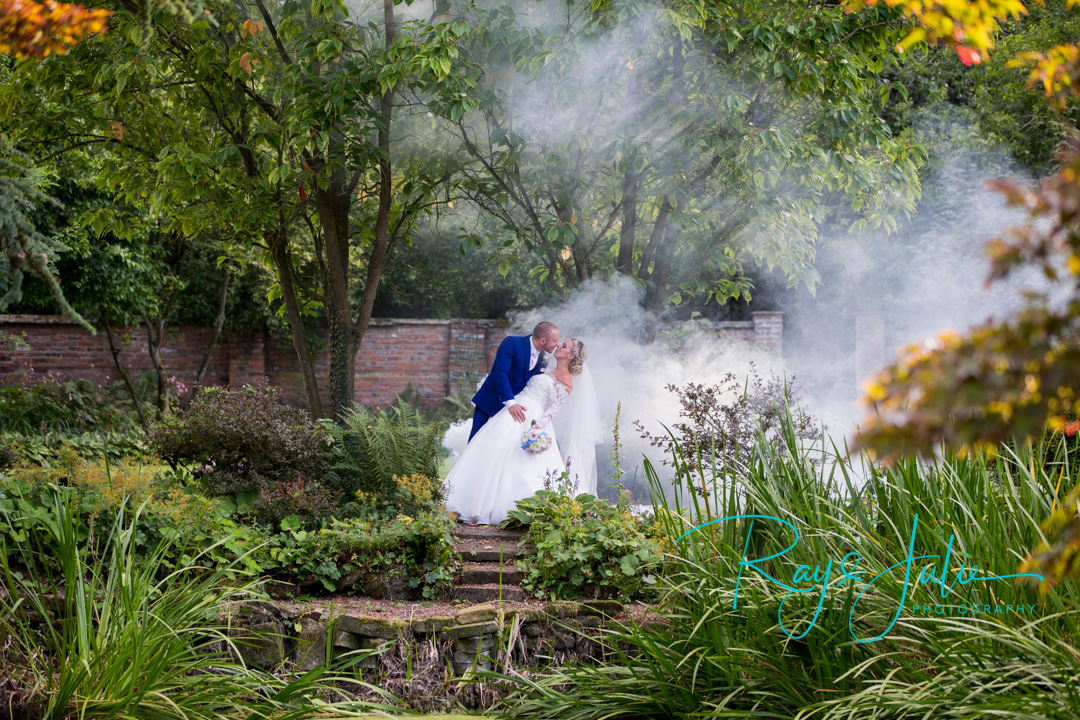 WHY CHOOSE SALTMARSHE HALL
Here at Saltmarshe Hall, we believe your wedding should be as unique as you are. We don't enforce off the shelf packages, we work with you to create your perfect day. More importantly, the Hall is exclusively yours. You'll have your own dedicated wedding coordinator, who will see your wedding through from booking, as well as being on hand throughout your day. Set in 17 acres of luscious, green parkland, there are plenty of memories to make and capture. Our contemporary, yet sympathetic restoration of the Hall, is sure to work with whatever colour scheme you go for, as your floral designs sit harmoniously against the Halls natural grandeur.
So, whether you're looking for an intimate, informal get together, or a grand and glamorous wedding for 100 guests; we can ensure your day is exactly the one you dreamed of.
AND FINALLY…
Julie and I would like to congratulate Kate, Roland and all the staff members Kate, James and Leah to just mention a few. On their recent award presented by Visit Hull and East Yorkshire. Saltmarshe Hall won a Remarkable East Yorkshire Tourism Award 2020, winning the Remarkable Hotel of the Year 2020. Beating stiff competition from DoubleTree by Hilton Hull, Mecure Hull Grange Park Hotel, Loftsome Bridge Hotel, Cave Castle Hotel & Country Club, Hallmark Hotel Hull and the Village Hotel Hull. The category was supported by Sparq. Very well done, well deserved a great team effort.

SUPPLIERS
Venue Saltmarshe Hall
Saltmarshe Hall Photographer Ray and Julie Photography
Wedding Dress Chloe Jane Bridal Wear
Suits Slater Menswear
DJ Audio events
Thank you for reading our blog, if you would like to see more of what we do visit our Facebook Page here