Nicola & Paul's Wedding
Here are a selection of images we captured for Nicky & Paul's wedding held at Edinburgh Castle, followed by their reception at
The Kitchin (Tom Kitchin's restaurant in Leigth).
Let the day begin…
Bridal prep at the Waldorf Astoria Edinburgh -The Caledonian
Nicola was looking truly radiant, with Olivia attending to her every need. Make up was from Sarah Baldwin (Sarah E Baldwin – Professional Make-Up), and hair by Gail Rankin International / Bespoke Wedding Hair.
Nicola's beautiful wedding dress was from Andrea Bambridge, with bespoke gown from Eliza Jane Howell. We think you'll agree truly stunning…
Let's see how Paul and the lads are getting on…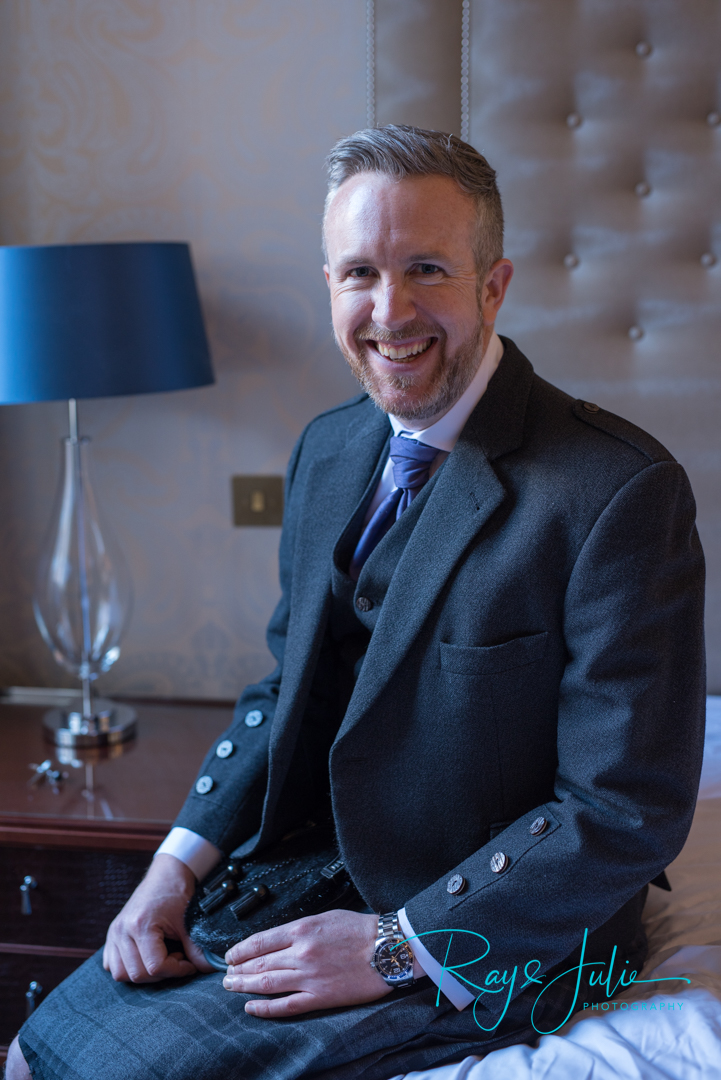 The groom and groomsmen were not harmed during the taking of the photograph below 😉
Time to get a quick drink before heading off to Edinburgh Castle. The Devil's Advocate here we come…
Paul and guests arrive at the castle.
Nicola and Olivia are about to leave the Waldorf, but not without a quick photo with the head concierge… Nicola and Olivia holding their stunning flowers from Petals by the shore – Leigth.
Paul is now waiting for Nicola in St Margarets Chapel…
Here comes the bride. Piped in by a lone piper..
A beautiful intermit ceremony in St Margaret's chapel, built around 1130 making the chapel Edinburgh's oldest building. Followed by champagne and canapés in the Queen Anne ante room.
After leaving Edinburgh Castle. Seeing the Scottish weather was being so kind, we had a quick stop by Princess Street Gardens…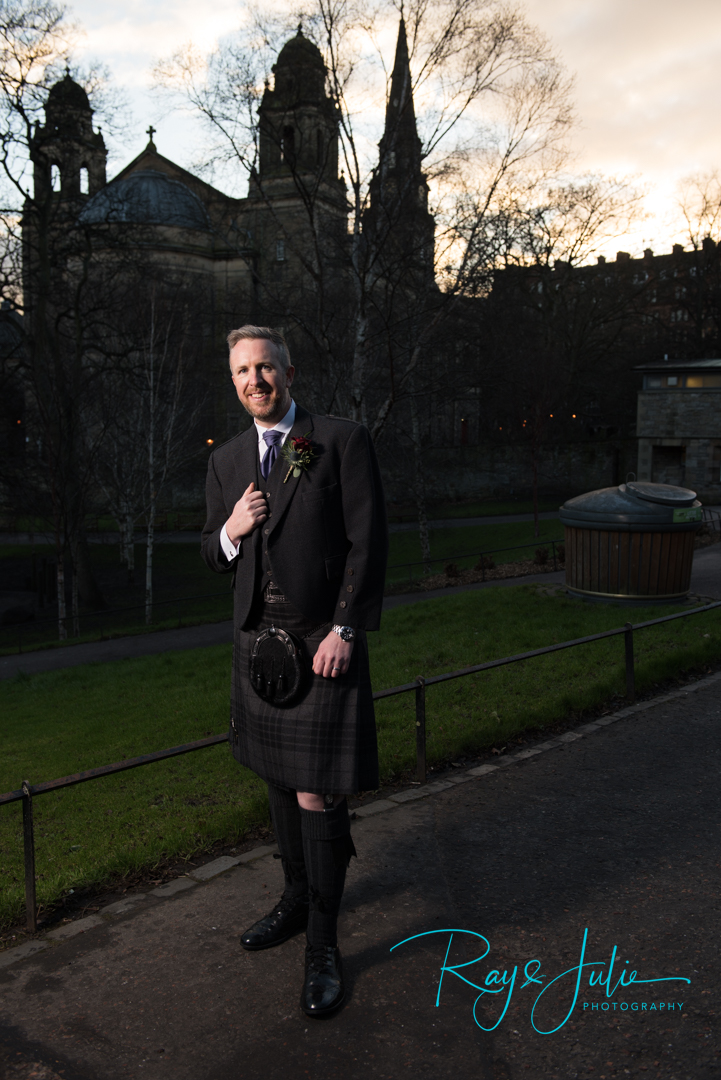 Finally on to the reception held at The Kitchin in Leigth, Chef Tom Kitchin's Michelin Star Restaurant. Even better the main man was in…
Congratulations Mr & Mrs Jensen, we loved capturing your memories.
Special thanks go out to all friends and family for making us feel so welcome, Lawerence Scott for his help and being a great friend.
Finally Nicola and Paul for entrusting us to capture their vision of everything they planned for their wedding day.
Lots of love
Ray & Julie xx