EAST YORKSHIRE WEDDING PHOTOGRAPHY | YORKSHIRE AWARD-WINNING PHOTOGRAPHERS
Your wedding is an important day, and there are bound to be photos that you'd like to have taken of special moments. There are several types of photos that are most requested during weddings, so it's necessary to consider if you'd like to have them taken at your wedding, too.
Before your big day, you'll sit down with Ray & Julie Photography, as your Yorkshire Wedding Photographers, to discuss what you do or do not like, to look at photographs, and to talk about your expectations. Before then, take a look at this list of most requested photographs that every couple wants to capture, so you can bring them up during your consultation. Ray and Julie also offer a complimentary engagement shoot so you get used to being photographed and you all get to know each other better.
Capturing Your Rings
The first photograph that couples want is a picture of their wedding rings. These are usually taken before the ceremony, so that they don't need to be removed following the wedding. The ring below is one of our wedding couples ring from Jens Hansen: Acclaimed Jeweller and Creator of The One Ring.
Bridal Preparation
These photographs are captured when your finishing touches are being made to your hair and make-up etc, before you start putting on your wedding dress. It is also nice to photograph your bridal party, let us say all with a glass of champagne having a toast with the bride.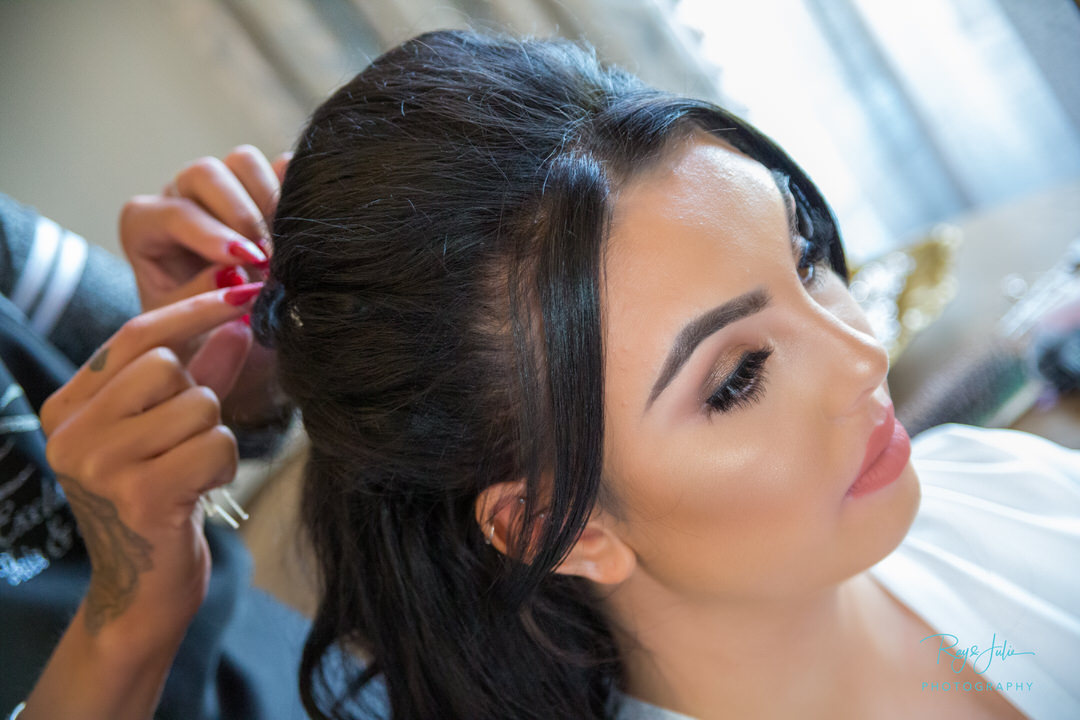 The Dress and Details
Before the wedding, your wedding photographer will come to take photos of the wedding dress, the bride's shoes, and other details. Some women like to have the photographer there while they get ready with their bridesmaids or family, so the photographer captures the process of getting ready for the wedding, too.
The Father of the Bride
The first time a father sees his daughter prepared for the wedding is a special moment. Every couple wants to be able to look back and see that reaction, because it shows a father's love.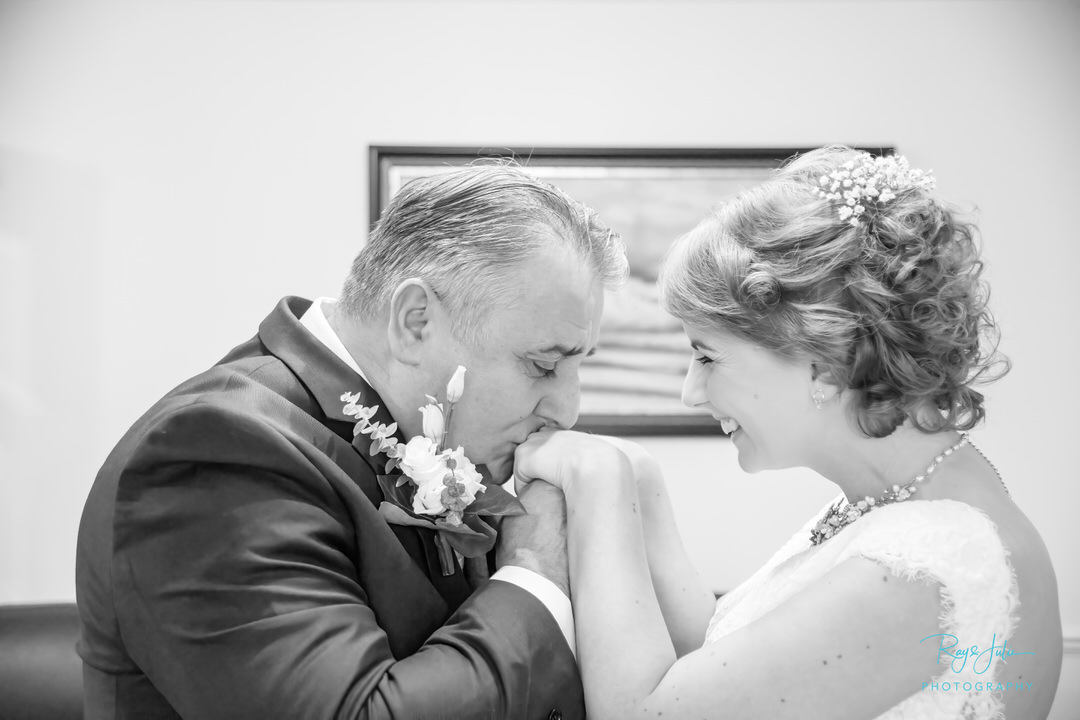 The Bridal Portrait
Before the ceremony, but after getting ready, the bride will have a portrait taken. This is the perfect time for it, since she is perfectly primped and primed, looking as pristine as she will that day. This portrait captures how she feels before the wedding as well as the outfit she's chosen in perfect condition.
The Bridal Procession
When the bride arrives to walk down the aisle, it's important to capture that moment. Not only is it necessary to see her walking and looking forward to her soon-to-be husband, but also to capture the groom's first reaction to seeing his bride.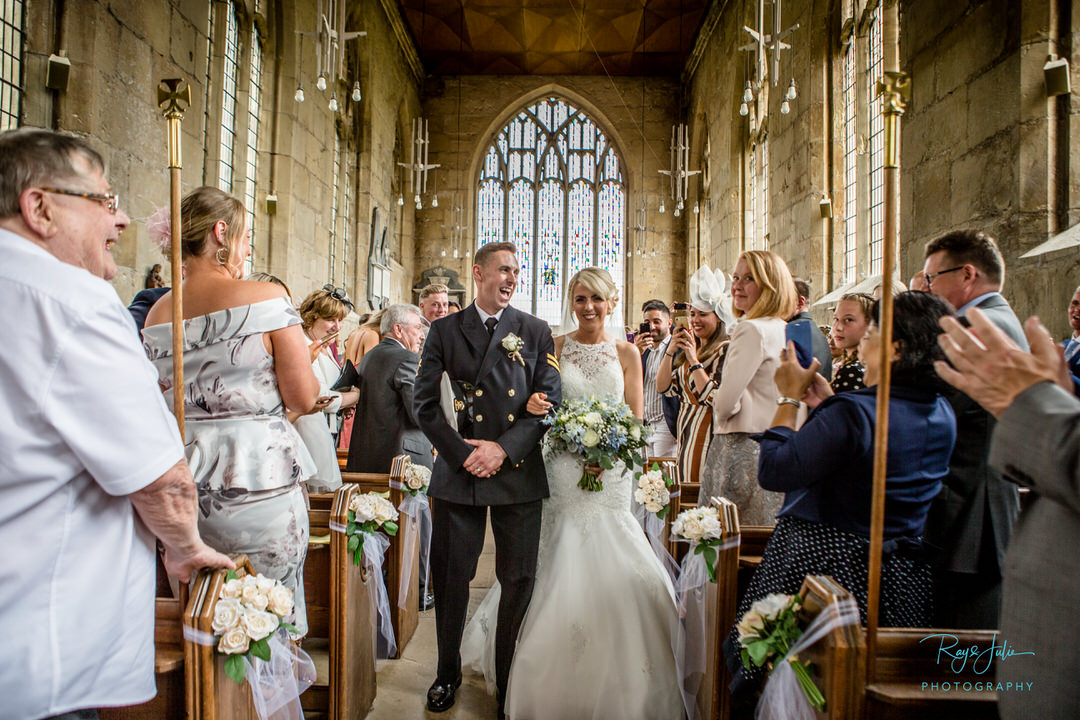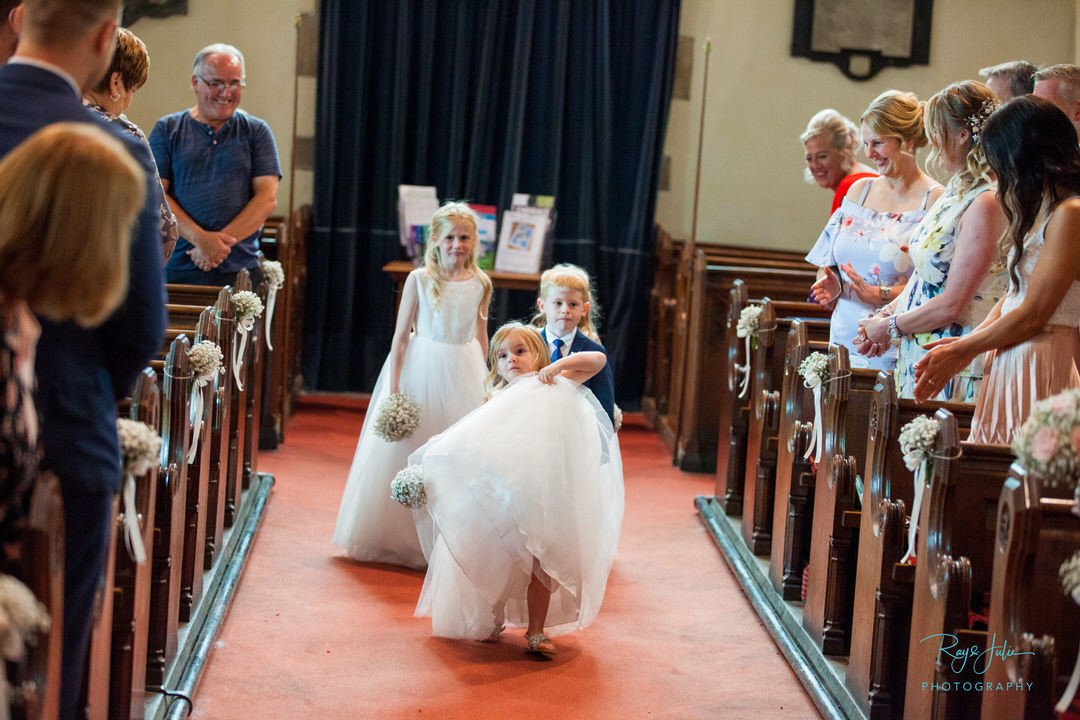 Your First Kiss
Another photograph for your photographer to take is one of your first kiss. During the ceremony, when it's allowed in the venue, your photographer will place themselves in position to capture your first kiss as a married couple.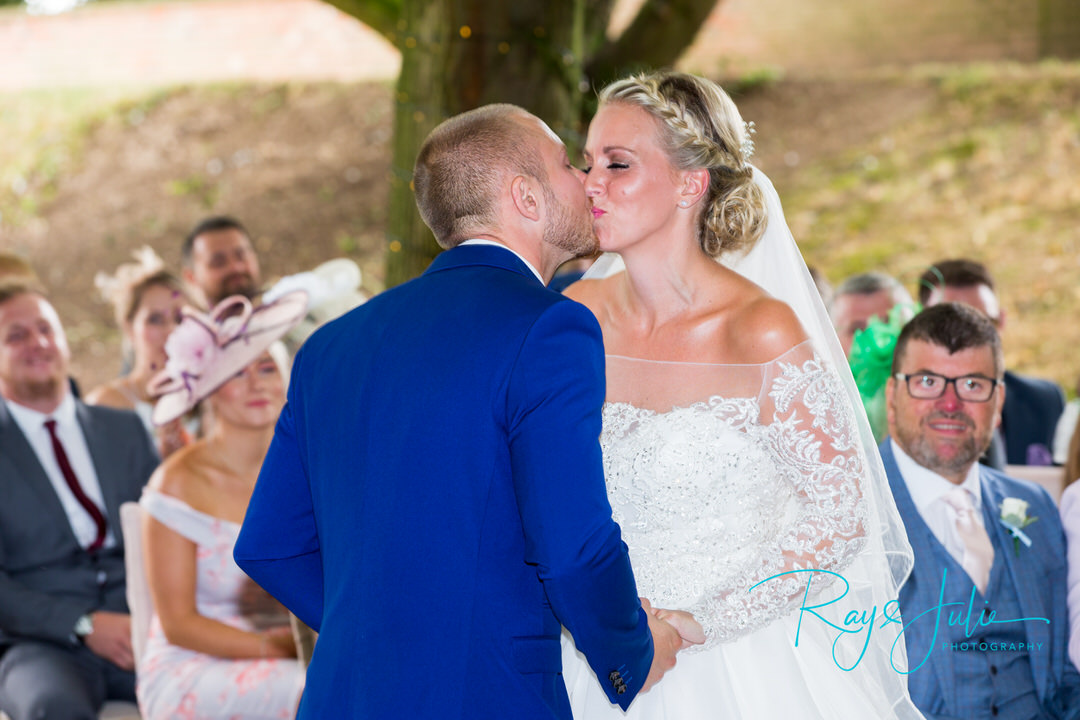 The Best Man's Speech
During your reception, the best man may give a speech. If he does, your photographer can capture it, people laughing, and the atmosphere that he sets with his words.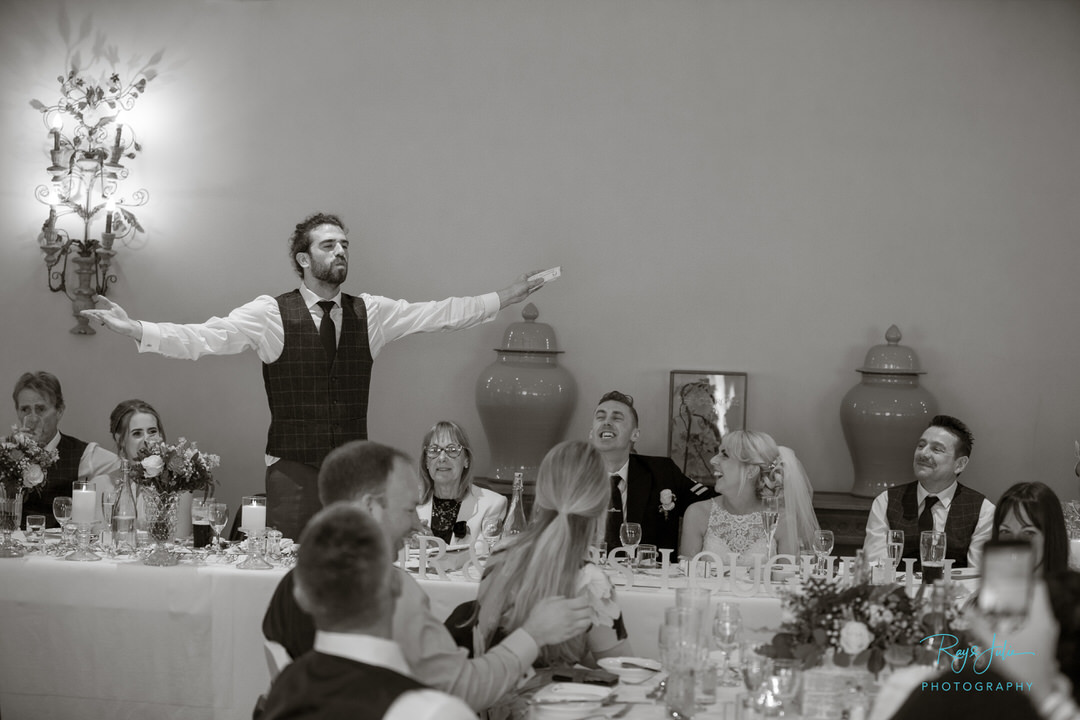 The Bridal Party
Before the ceremony, or sometimes after, depending on what you want, you will have photos with the bridal party. This includes your parents, in-laws, siblings, bridesmaids, and groomsmen, as well as anyone else you'd like photos with.
The Bride and Groom's Portrait
This is a classic shot of the bride and groom together. It is posed and often used as the main photograph in the wedding album. There will be many photos of both of you together on your wedding day, but it is important to take time to get a few private photos together away from the ceremony. This is a more intimate and professional portrait for your wedding album.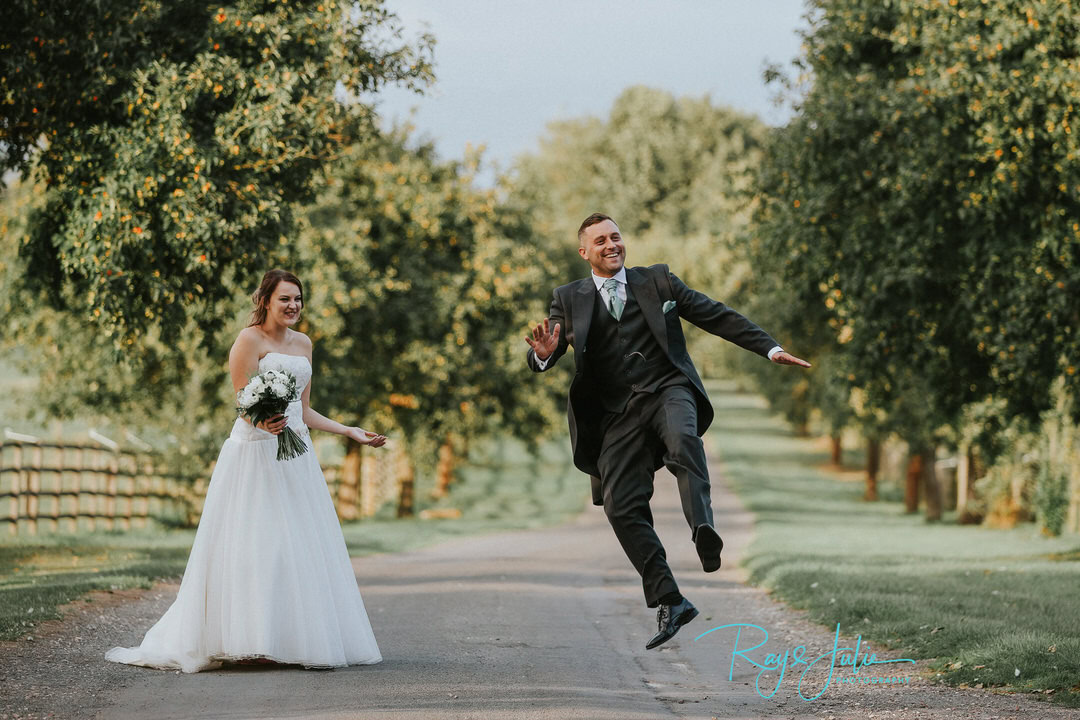 Candid Photographs
A majority of our couples ask for candid/natural photographs. We love nothing more than capturing the moment. It could be a certain look or laughter etc.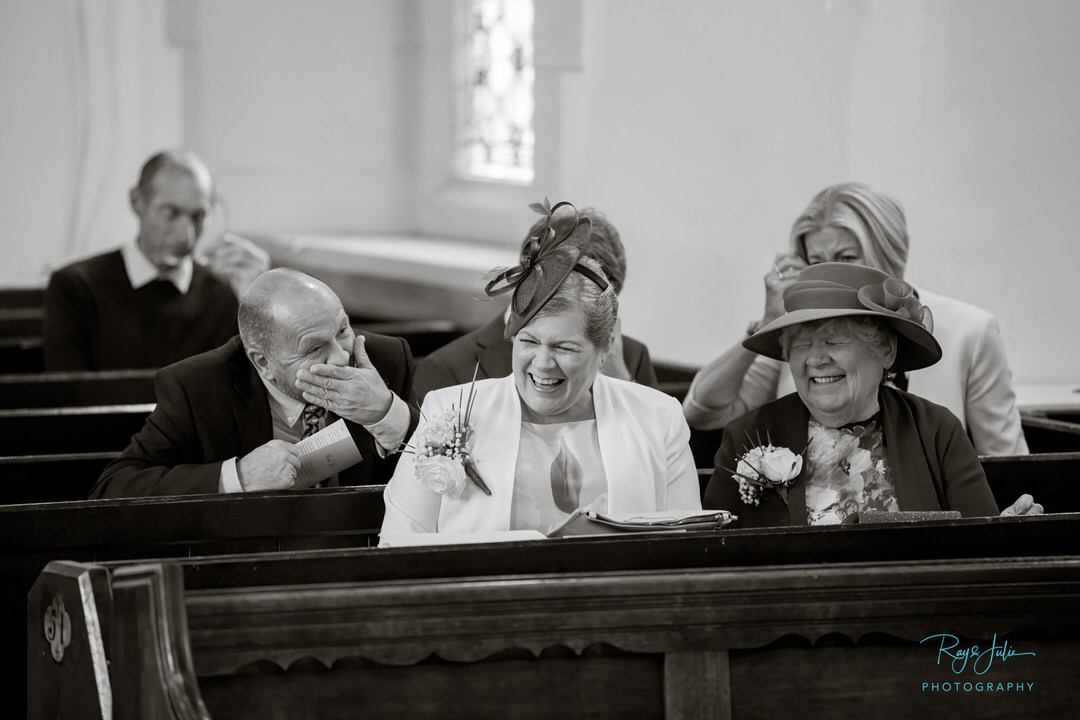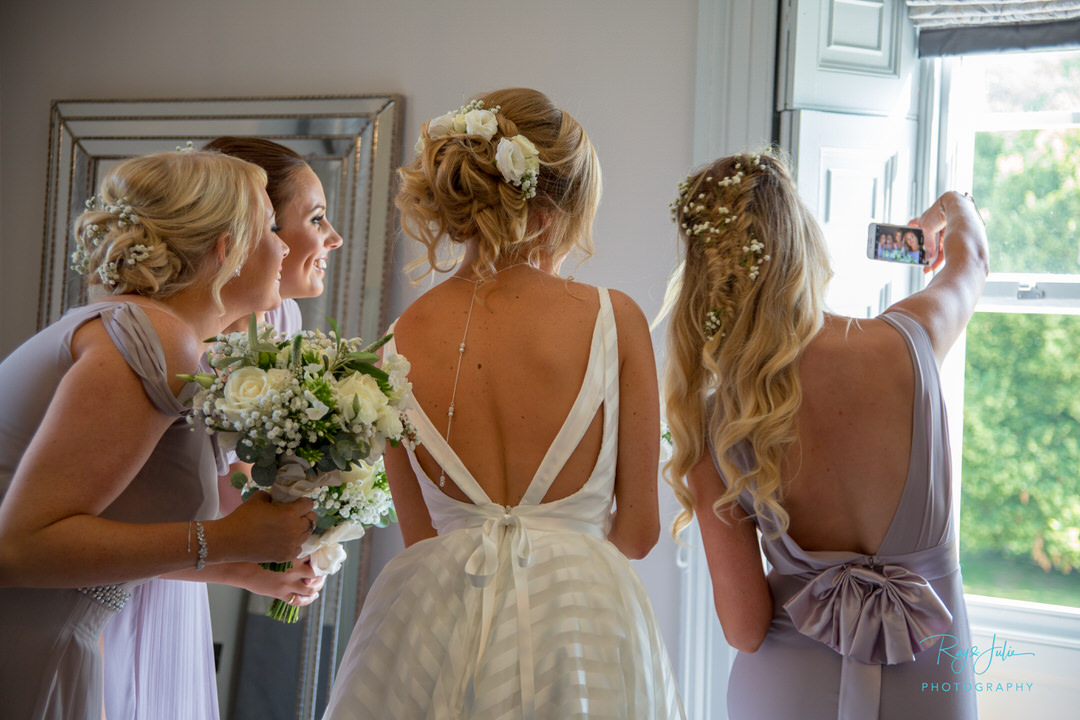 Capturing the Ceremony and Reception Room
If you'll have a reception, then the time and effort that goes into setting up that space aren't lost on you. Capturing photos of the room and its details, as well as the party you hold after your ceremony, is something your photographer can do for you. This is a great way to capture the "feel" of the wedding and all of your guests in their natural state. It's a good way to capture people's true feelings of joy and happiness while they celebrate you, too.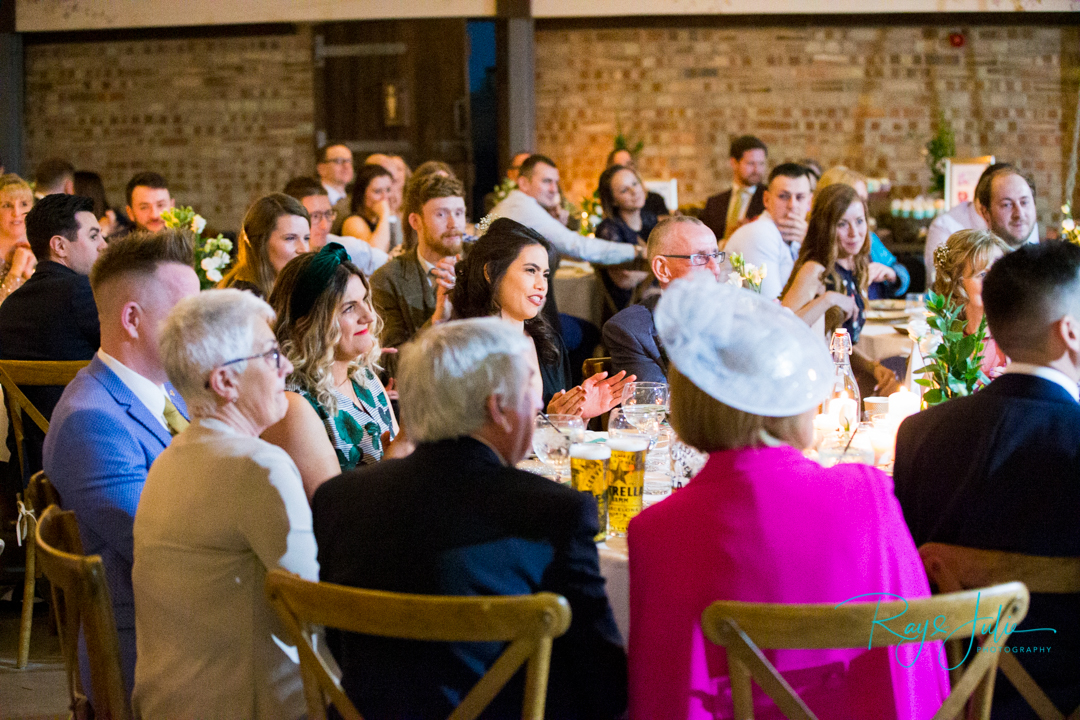 Contact Your Local Yorkshire Wedding Photographer about Your Wedding Photography Needs
This list of photographs isn't exhaustive, and there will be particular shots that you do or do not want. At Ray & Julie Photography, we always like to discuss a couple's priorities and ideal shots during your consultation before the wedding and the type of style of wedding photography that is best for you. We would love to be your East Yorkshire wedding photographer and deliver the portraits and photographs that you need and deserve.
REQUEST PRICES AND AVAILABILITY
Hi, let's connect up! Please fill out the form below to let us know a little bit more about your wedding day. Check to see if we've got availability for your special day etc. Julie will contact you as soon as we can.