EAST YORKSHIRE AND HULL WEDDING PHOTOGRAPHY | YORKSHIRE AWARD-WINNING PHOTOGRAPHERS
Welcome to Donna and Jason's sneak peeks from their lovely wedding day captured at Rowley Manor. This is a small selection of what we captured for them.
Before every couple's big day you'll sit down with Ray & Julie Photography, as your Yorkshire Wedding Photographers and discuss your wedding day. After Donna and Jason's initial wedding consultation we all felt as if we had known each other forever. The main thing we took away from the consultation was they both wanted a relaxed fun family wedding. We took them for their complimentary engagement shoot on the Beverley Westwood, and never stopped laughing. We offer a complimentary shoot to all our couples who book us, we used to charge for this as an extra but quickly realised our couples feel much more relaxed and we all get to know each other much better, this ensures we capture better photographs as they'll be more relaxed so it's a win-win. Style-wise donna and Jason wanted a bit of everything and trusted us as professional award-winning photographers from Beverley East Riding of Yorkshire to capture their memories.
Bridal Prep
We arrived at Rowley Manor in the morning and bridal prep was well underway in the bridal suite with large windows allowing beautiful soft light in. As soon as we entered the room Donna's first question was would we like anything to eat or drink (which she never stopped asking as she's so thoughtful). Our bride and bridesmaids were all having their hair and make-up done with music playing in the background with a glass of prosecco, it was all so relaxed
Donna was very happy with her girls all getting ready in the room.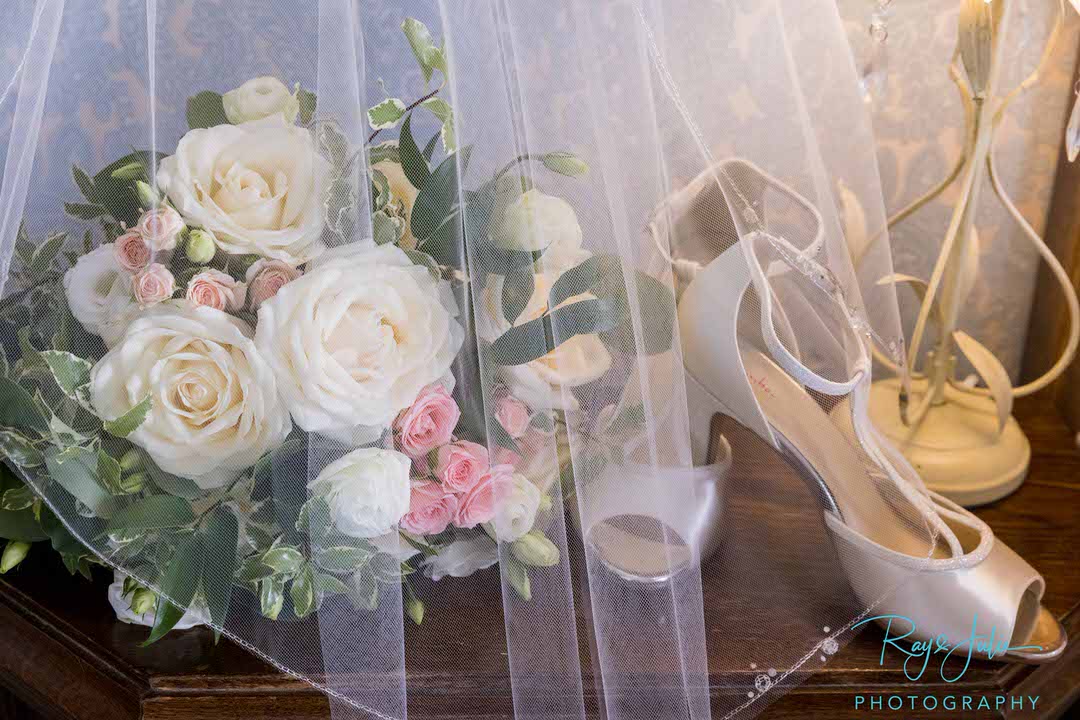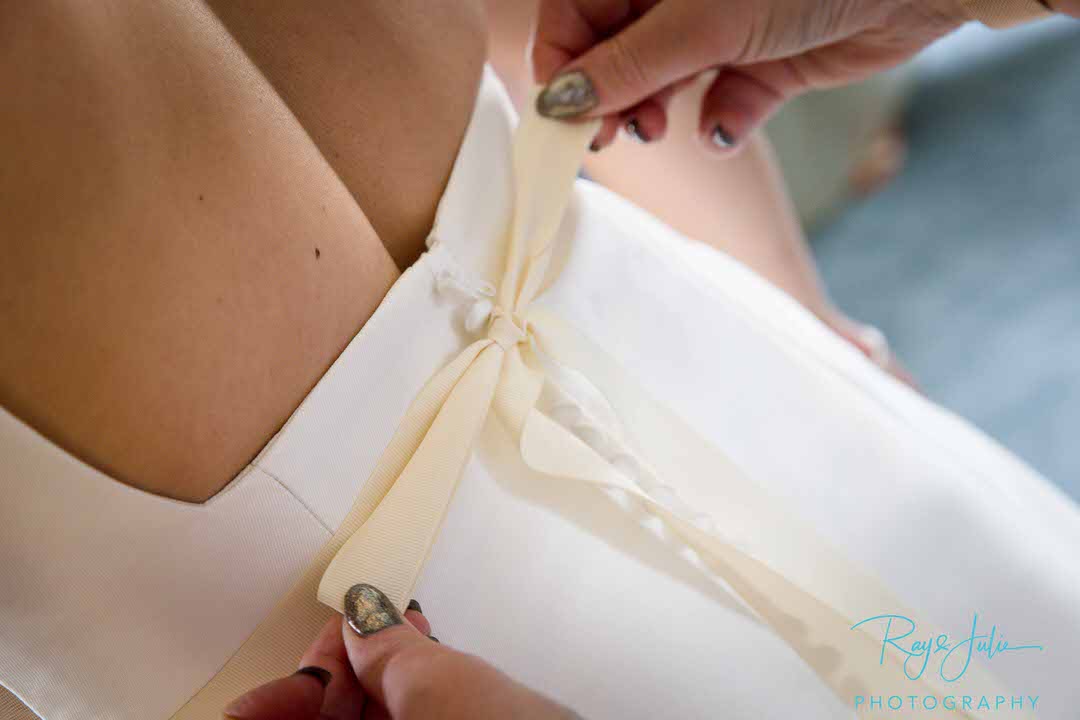 Check out Jason he just happened to be walking past these garage doors, a great photo opportunity.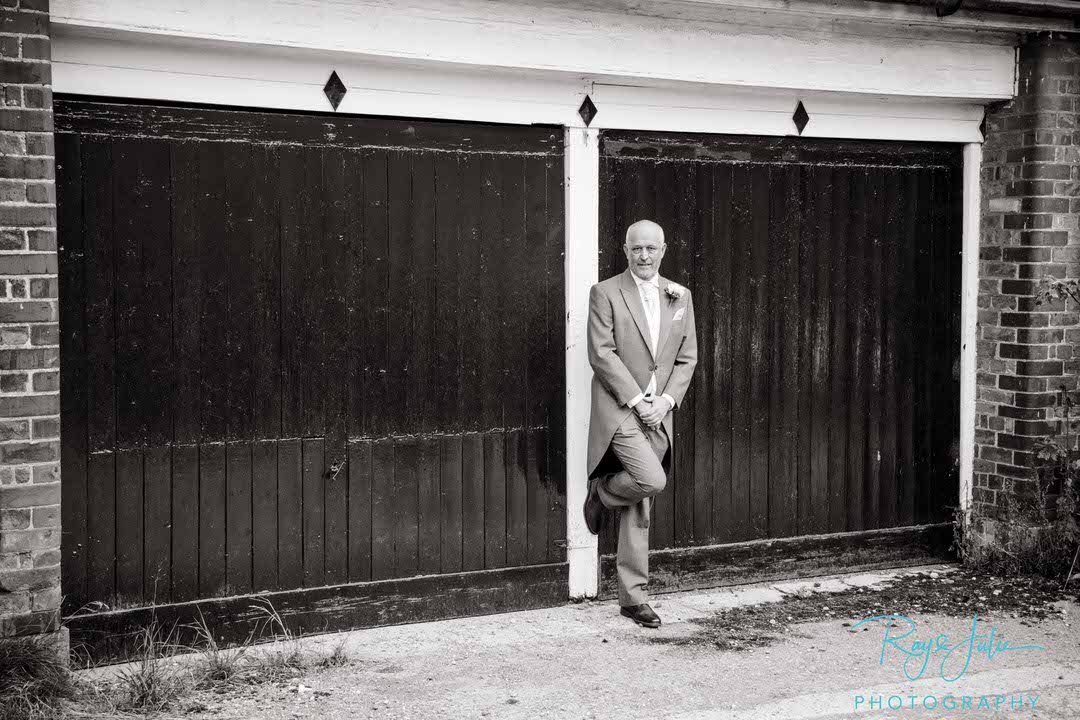 Father – Daughter First Look
The moment when our wedding couples see each other for the first time on their wedding day is really special, but the father-daughter first look always melts our hearts… Donna's dad's expression was priceless!!!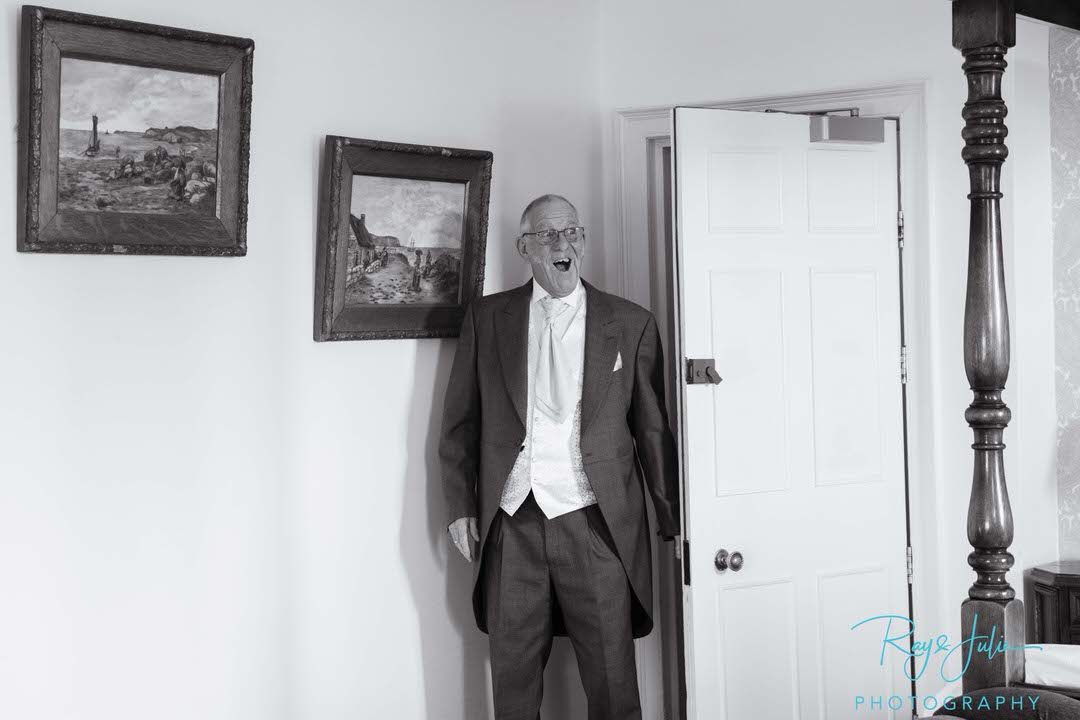 Not a dry eye in the room.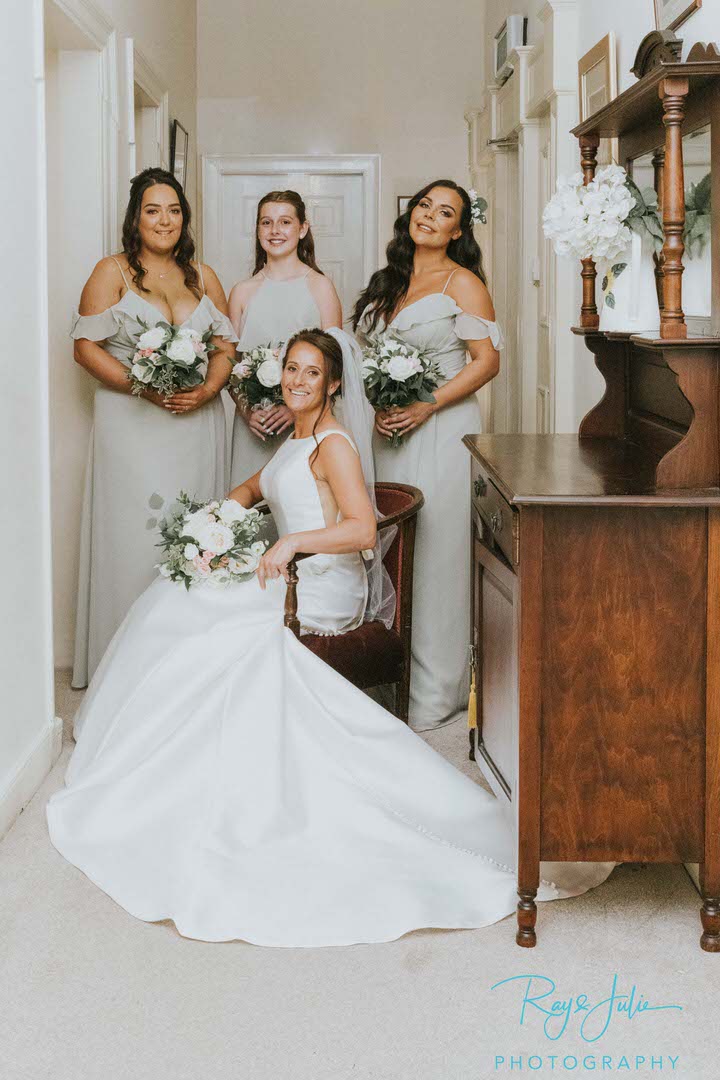 The Ceremony
Covid restrictions had played a part but finally, Donna and Jason could get married. The weather turned out to be in our favour, not what was forecasted but changed for the better every hour. As professional photographers, we can work in any weather conditions as we always come prepared for all weather conditions. Jasons best man Jamie and all the guests were waiting in St Peters Church, within the grounds of Rowley Manor. Time to go and get married.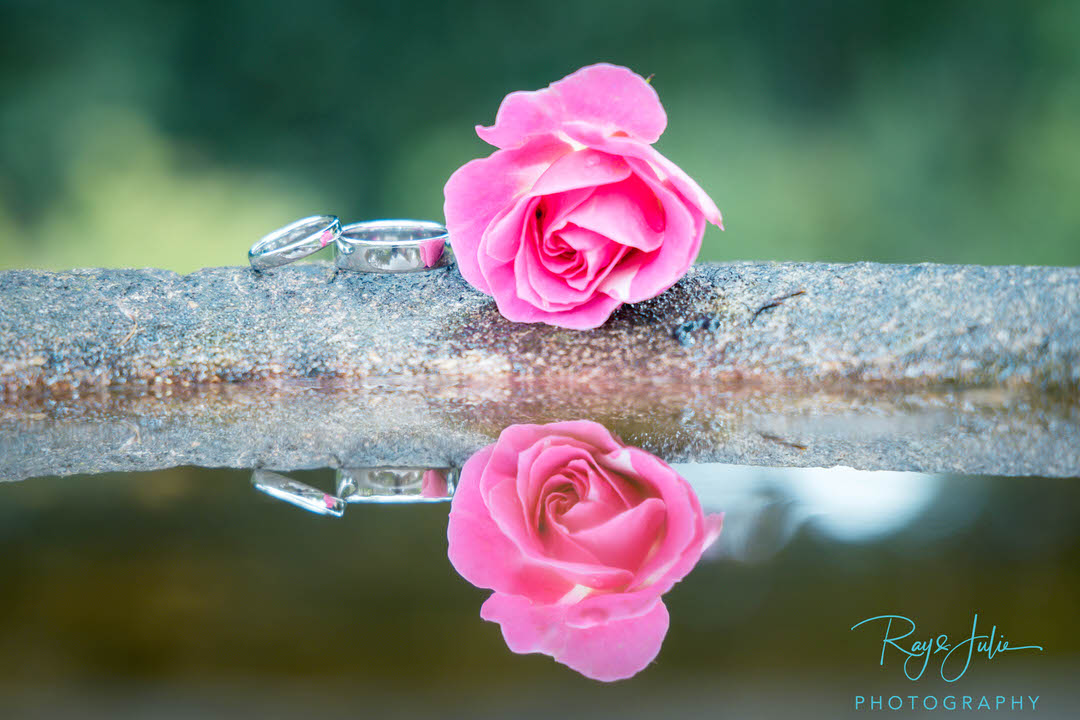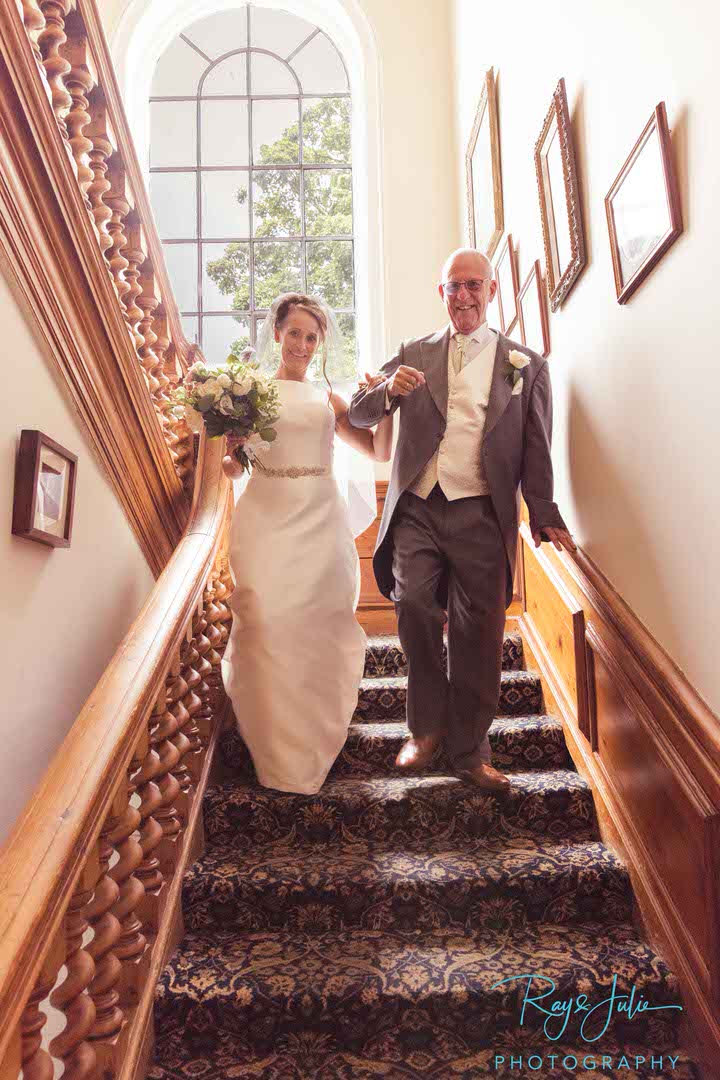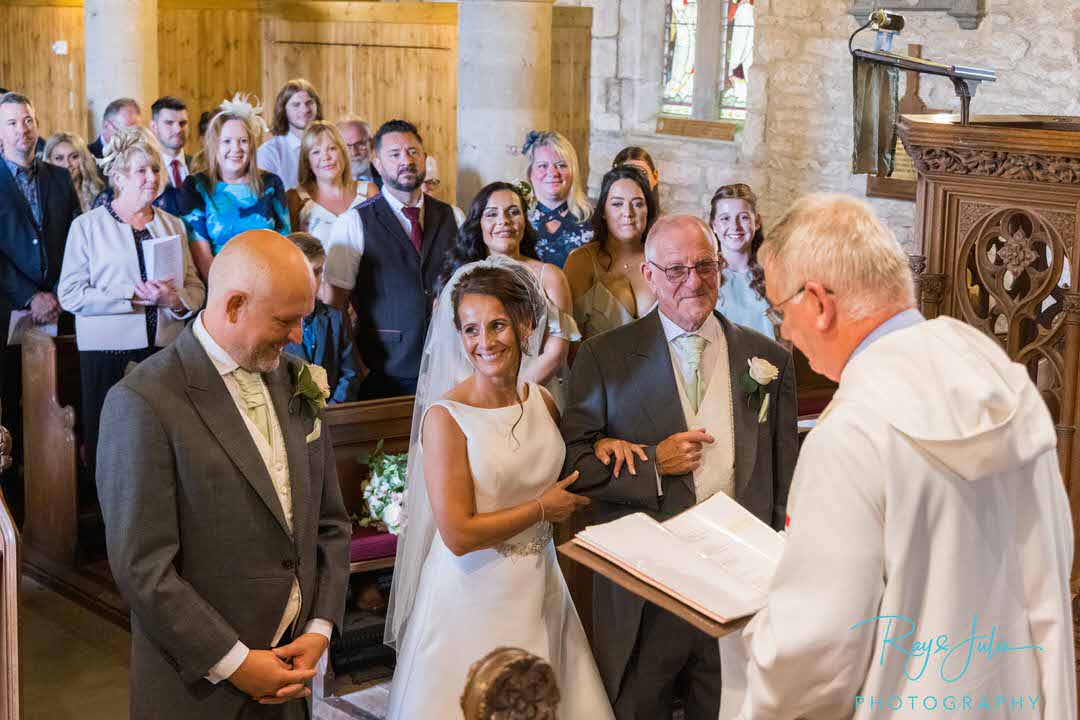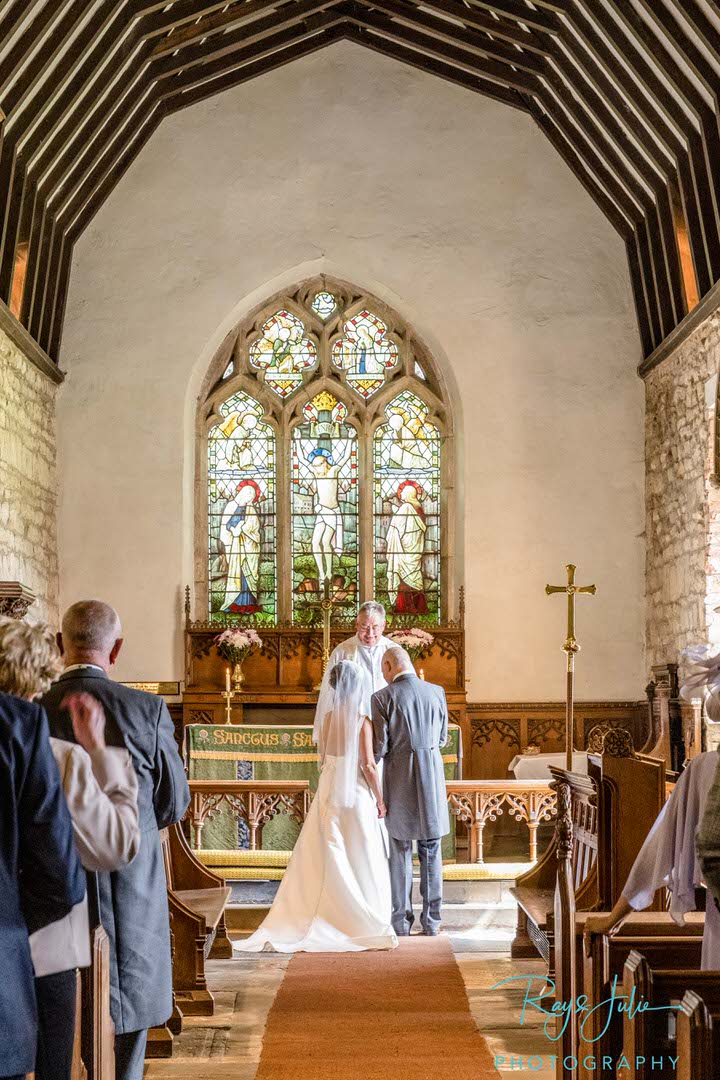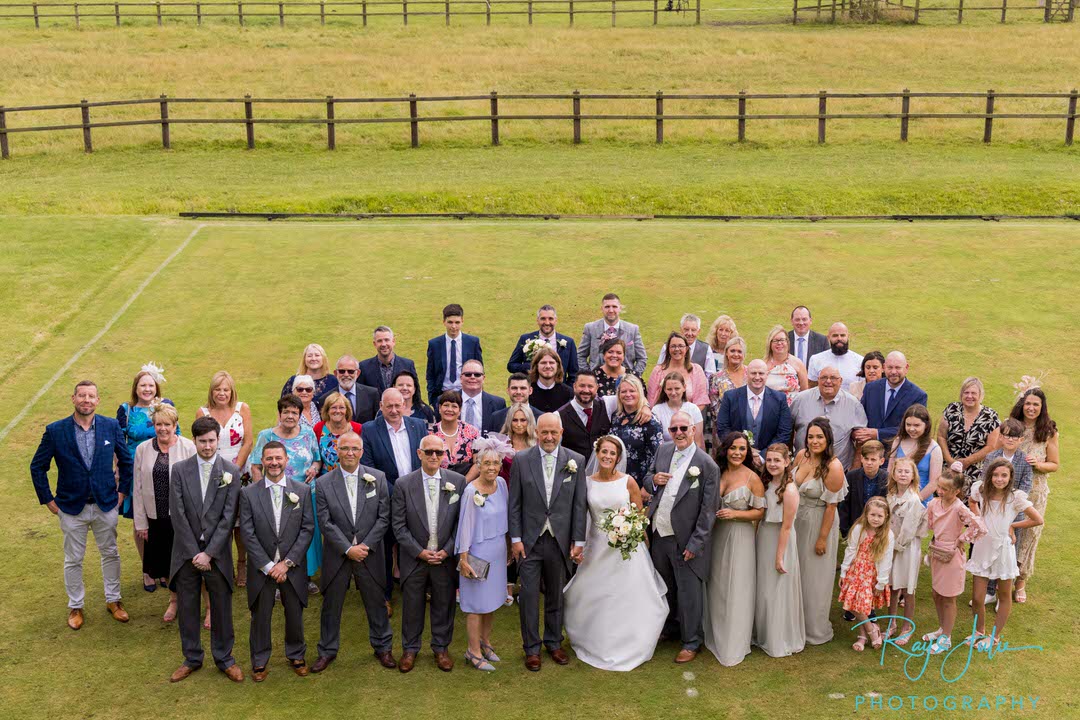 The Reception
During the day we took lots of photographs of the reception including speeches, the guests, candid shots but here a just a few.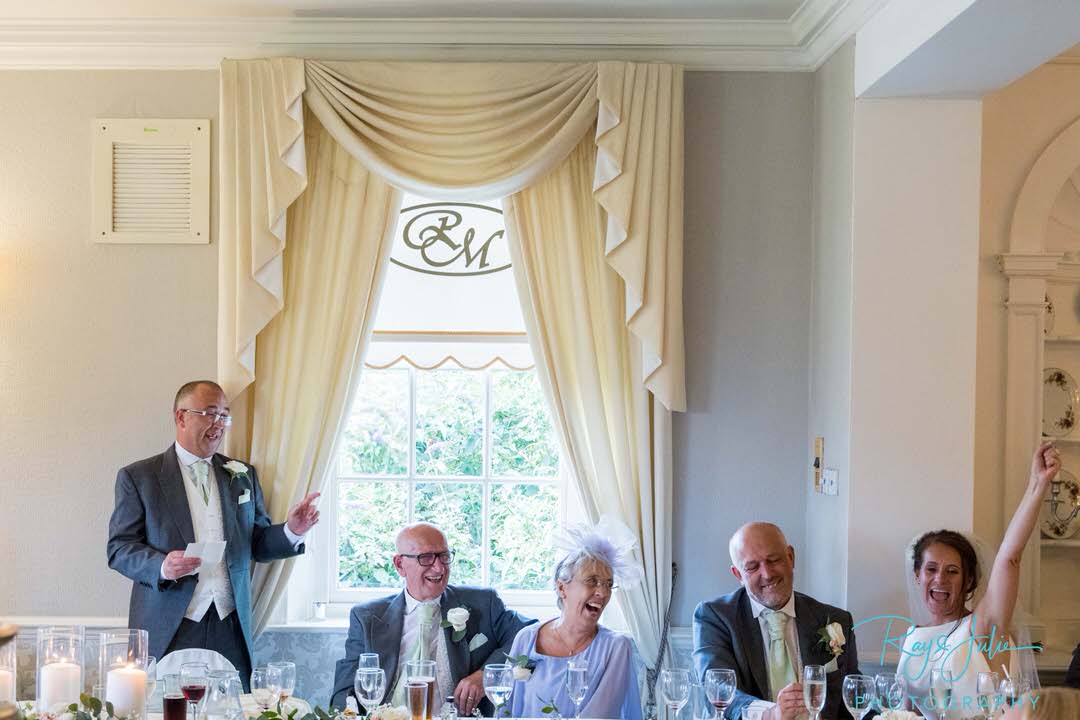 Fun
The main thing that Donna and Jason wanted for their wedding day was for the kids to enjoy themselves and everyone to have fun! We think after looking at these few photographs the introduction of SPACE HOPPERS certainly helped…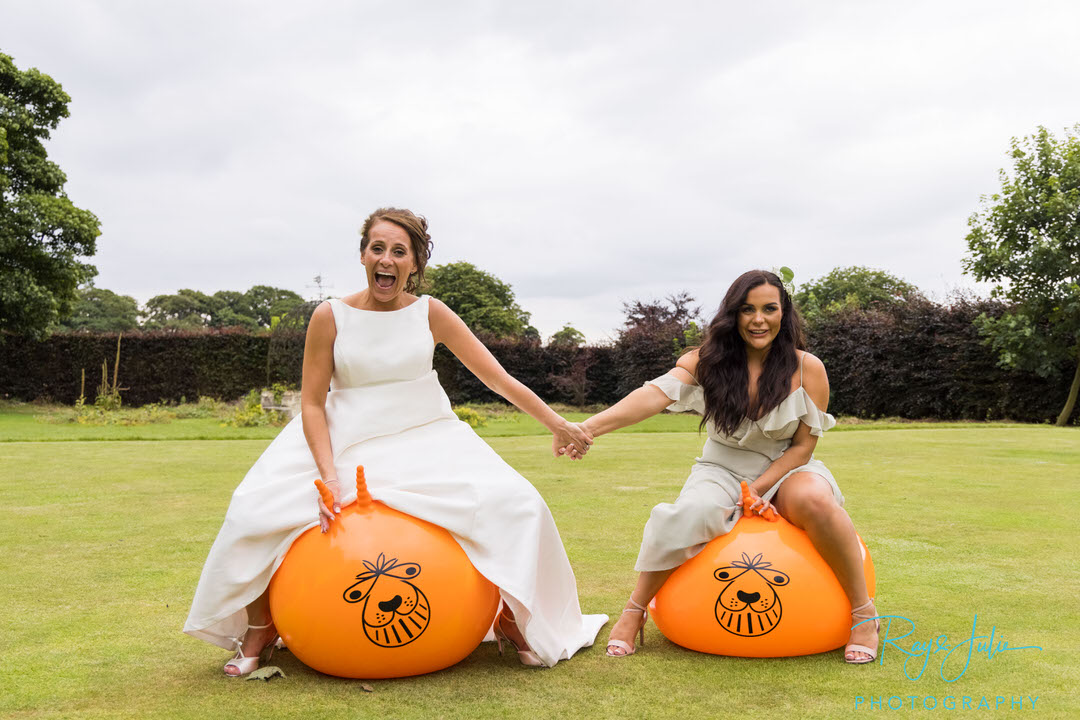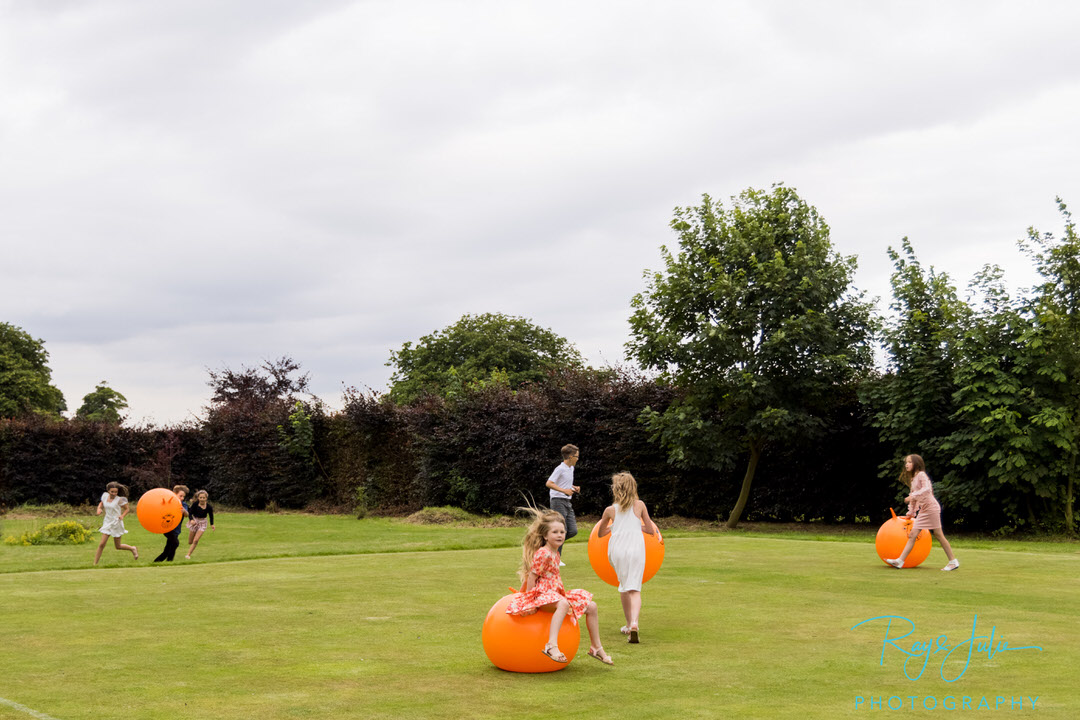 Oh and this happened as well lol…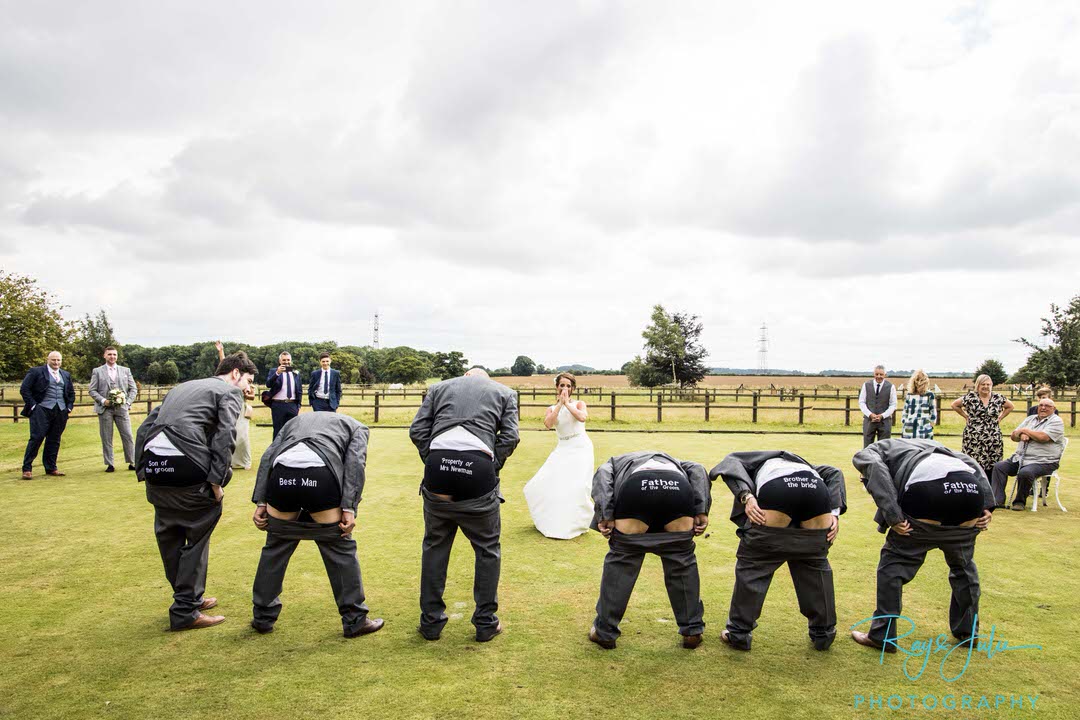 Bridal Portraits
We love photographing bridal portraits, it's time with our couples alone to capture some stunning portraits. We always listen to our couples and capture their wedding as they want it to be documented, some couples love this style and some couples are just happy with the natural undirected photographs. However, most of our wedding couples love us to capture a little bit of both… including a few wow photographs.
Donna looks absolutely stunning in her Deborah Moore wedding dress.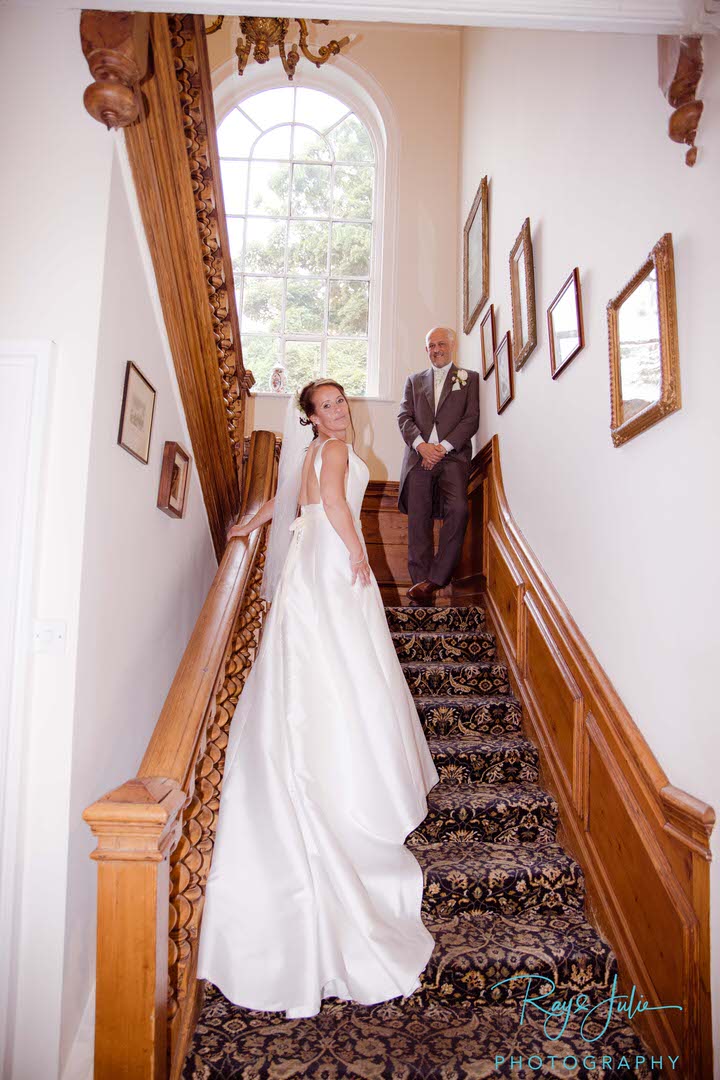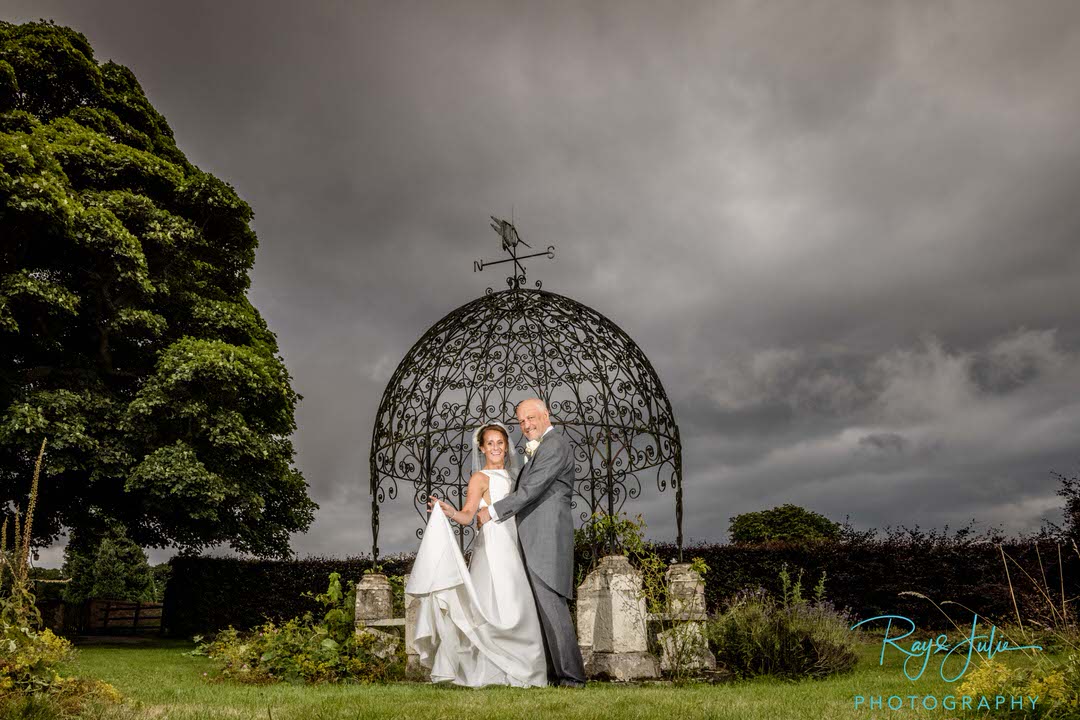 And Finally
Can we say a thank you to Donna, Jason and all their family and friends for making the day amazing and fun. Also all the staff at Rowley Manor for looking after us. Looking forward to seeing you all again very soon.
xxx
WEDDING SUPPLIERS
Contact Ray and Julie Your Local Yorkshire Wedding Photographers about Your Wedding Photography Needs
REQUEST PRICES AND AVAILABILITY
Hi, let's connect up! Please fill out the form below to let us know a little bit more about your wedding day. Check to see if we've got availability for your special day etc. Julie will contact you as soon as we can.
Here's a recent blog that you might find useful about the type of style of wedding photography that is best for you.
We would love to be your Yorkshire wedding photographer and deliver the portraits and photographs that you need and deserve.