As professional photographers, Julie and I get to photograph at lots of venues up and down the country, we love photographing at Lazaat Hotel. Not only is it very local to us, there are plenty of opportunities to get stunning images for our couples.
Groom and best man arrive at Lazaat Hotel in a Bentley
If you are going to arrive in a car, you might as well arrive in style. The Bentley Continental GT W12 Speed was a surprise for the groom on the day. Due to the para-cycling in Beverley and road closures, a slightly longer journey was required to arrive at Lazaat Hotel (which made the groom and best man happy).
Nearly time for the wedding, quick check the best man has still got the wedding rings? Meet the registrars, then into the Saffron Suit to await the bride.
Here comes the bride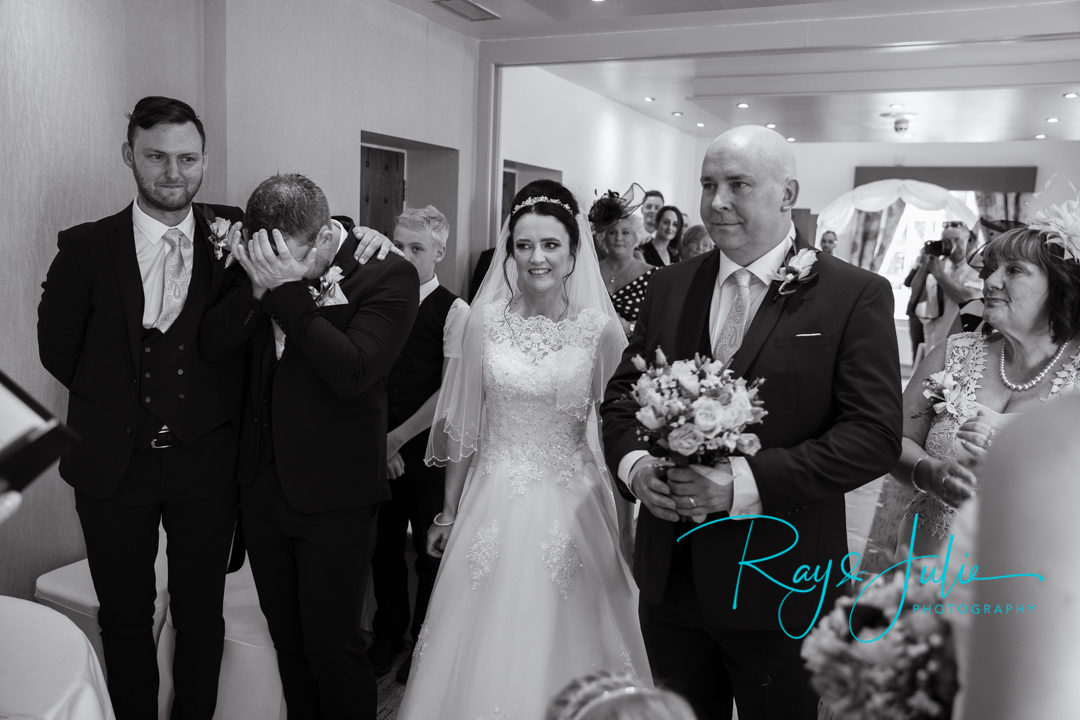 Some more images of the ceremony taken in The Saffron Suit. Danny was emotional when he saw his stunning bride walk down the aisle.
Time for a few quick photos with the Bentley Continental GT W12 Speed.
After some time with family and friends, we captured some group images in the grounds at Lazaat Hotel.
As soon as the group photographs are completed we encouraged the guests to make a beeline for the bar! On such a beautiful summers day even with the harsh sunlight, we used to our advantage by photographing directly into the sun! We captured a beautiful image using our Elinchrom portable lighting system, something we could not capture just using natural light.
A few more images…
Time for the wedding breakfast and a couple of photos on the stairs.
We also capture those special memories.
The First Dance
Lets party…
Congratulations Mr & Mrs. Milson xx
A big thank you to all Lucy and Danny's family and friends for making us feel so welcome.
---
If you like what you see and you would like to check if we are still available for your special day, click HERE