EAST YORKSHIRE AND HULL WEDDING PHOTOGRAPHY | YORKSHIRE AWARD-WINNING PHOTOGRAPHERS
Welcome to Bethany and Rowan's sneak peeks from their wedding celebration captured at the stunning Grantley Hall.
This is just a very small selection of what we captured for them.
Before every couple's big day, you'll sit down with Ray & Julie Photography, as your Yorkshire Wedding Photographers, to discuss what you do or more importantly do not like when it comes to your photographs. After all we're there to photograph you and also talk about your expectations. We always try our hardest to get you amazing photographs in the time that you've got us. We also offer a complimentary engagement shoot so you get used to being photographed and we all get to know each other better, which will ensure we get better photographs as you'll be more relaxed.
Inside Grantley Hall
What can we say besides we had a beautiful couple and a wow venue. Grantley Hall is a stunning venue and we can see why it was voted one of the best hotels in the world.
Bethany and Rowan we're very easygoing with their photography wishes and trusted us as professional award-winning photographers to capture their memories.
In the below two photographs we tried incorporating the amazing architecture within Grantley Hall but still ensuring our Bride and Groom were the main focus of the photograph.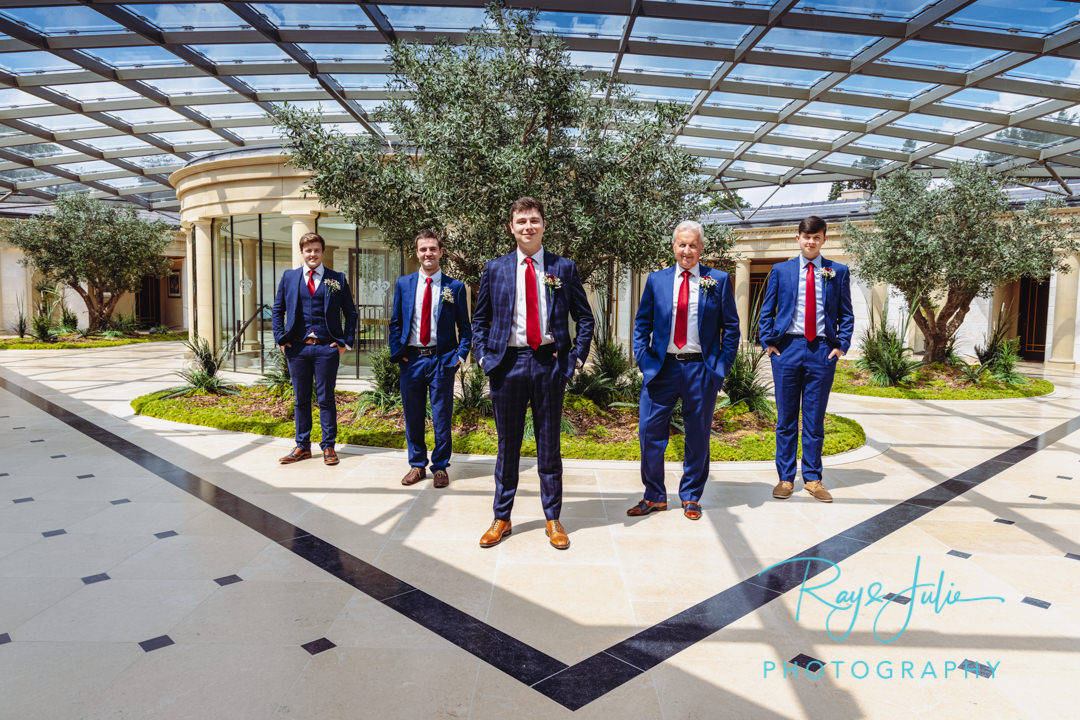 Outside Grantley Hall
Well, it's not often we've had a driver on standby to take us, our equipment and our couple around the grounds in a buggy (thanks George)…
Grantley's grounds are just amazing we could have spent hours photographing Bethany and Rowan in them and not scratched the surface. Be it streams, bridges, Japanese gardens, water fountains, ponds plus lots lots more…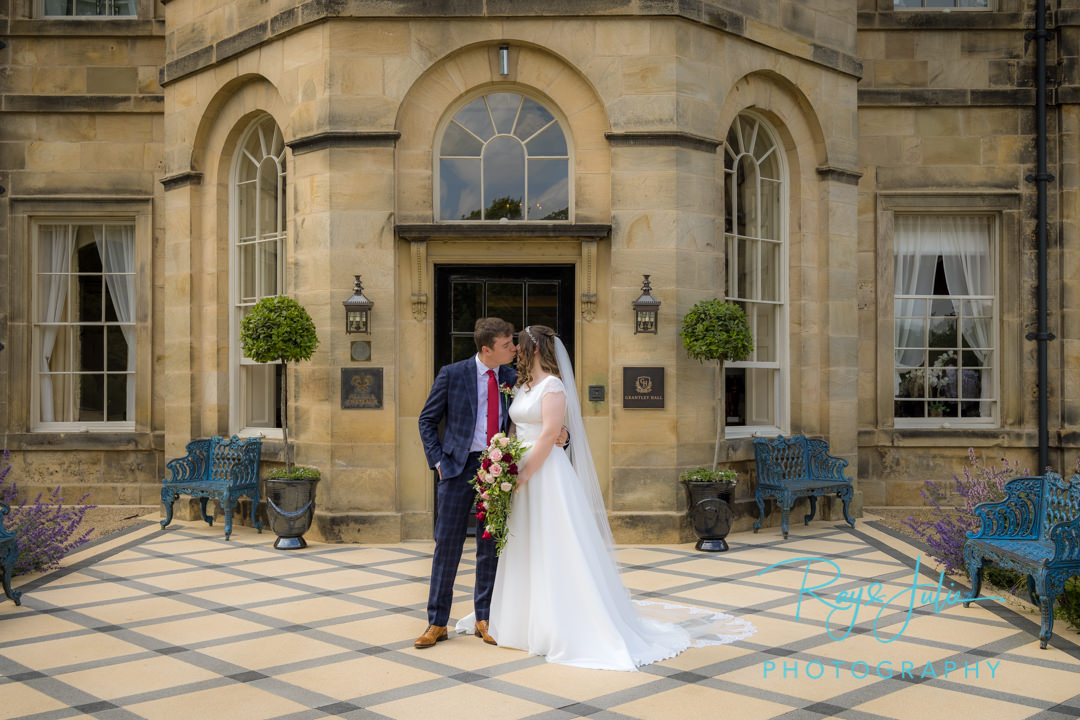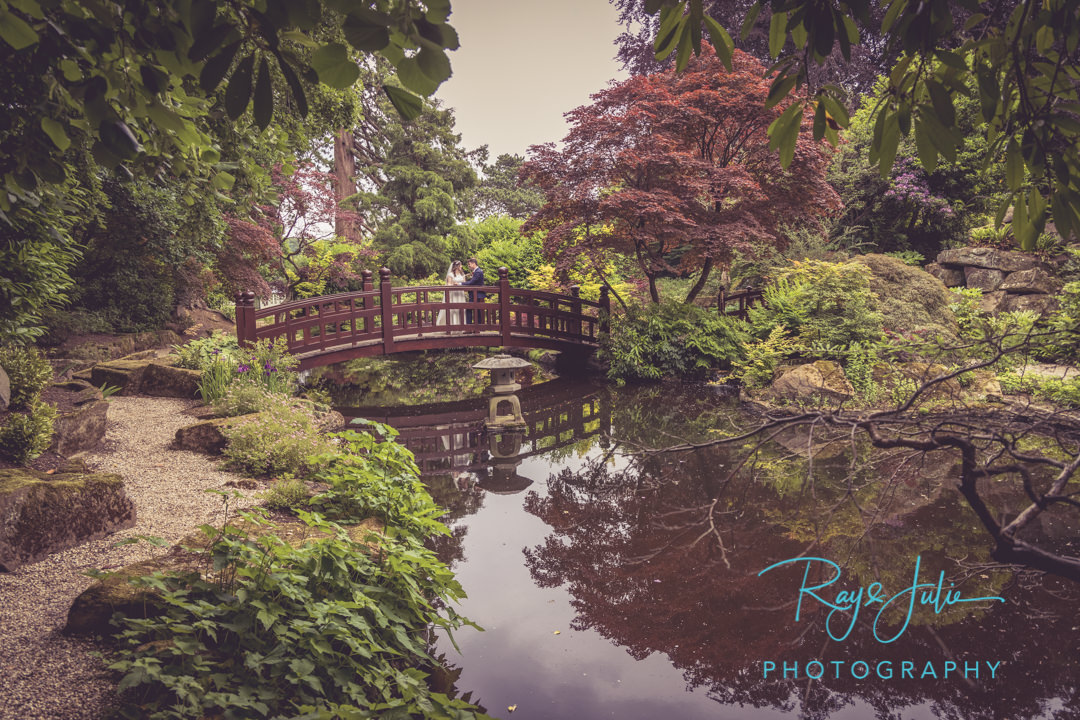 VIP Experience
Grantley Hall has a VIP Collection Experience in association with Redline Specialist Cars. So we couldn't resist standing Bethany and Rowan next to the Rolls Royce Wraith and Rolls Royce Dawn parked outside the front of Grantley (it would have been rude not to).
The Bridal Party
We had such a great time with Bethany and Rowan throughout the whole process of meeting them and capturing their engagement and wedding celebration photographs. We would also like to thank their family and friends for being so accommodating. The image below was one of the final photographs we captured of our couple with their bridesmaids and groomsmen, it sums up the fun we had.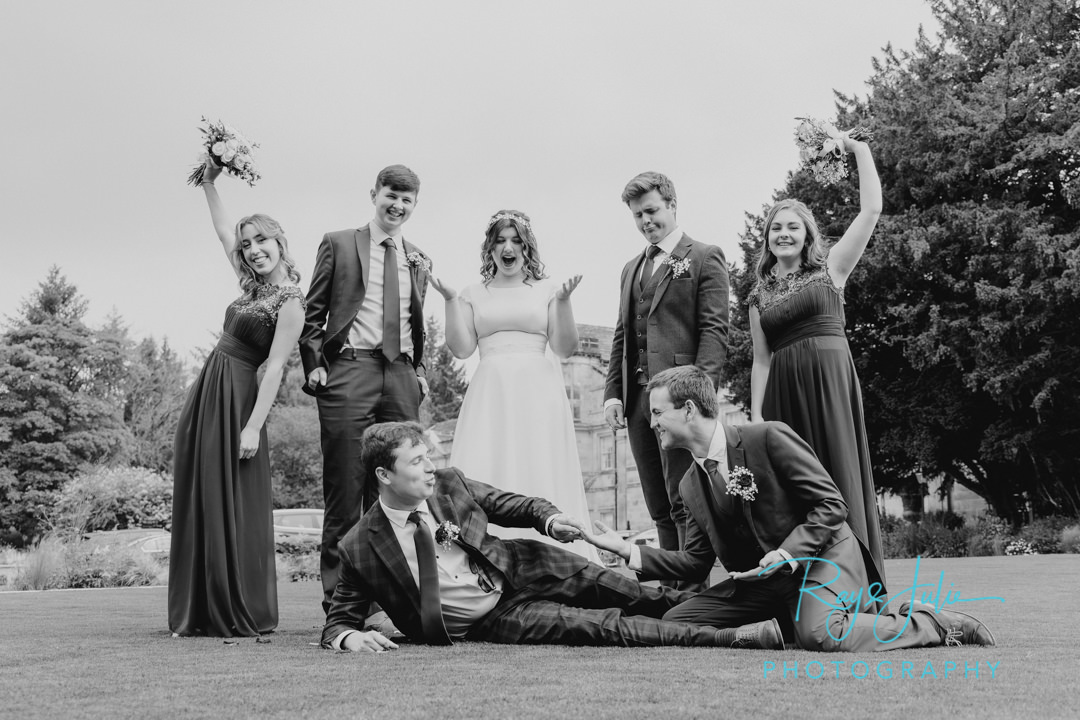 And Finally
We would like to thank Kate Green and all the staff at Grantley Hall, nothing was too much trouble. You made our day that little bit easier, we're already looking forward to returning in a couple of weeks to photograph our next wedding, working alongside the amazing wedding planner Michelle Taylor of Taylored elegance.
Contact Ray and Julie Your Local Yorkshire Wedding Photographers about Your Wedding Photography Needs
Here's a recent blog that you might find useful about the type of style of wedding photography that is best for you. We would love to be your Yorkshire wedding photographer and deliver the portraits and photographs that you need and deserve.
REQUEST PRICES AND AVAILABILITY
Hi, let's connect up! Please fill out the form below to let us know a little bit more about your wedding day. Check to see if we've got availability for your special day etc. Julie will contact you as soon as we can.